Tesla Motors (TSLA) is continuing its improbable climb higher and is currently trading at nearly $250 a share
---
Tesla Motors (TSLA) is continuing its improbable climb higher and is currently trading at nearly $250 a share. That's a whopping $30 billion in market cap for a company with about $2 billion in revenues. Nevertheless, it's hard to argue that Tesla has the potential to be real game changer. Tesla's Model S was just picked as the top auto of 2014 by Consumer Reports - perhaps the most important automobile ranking out there. More importantly, Morgan Stanley raised its 1-year projection of TSLA's share price to $320 on the company's potential in both the auto and energy industries. TSLA plans to open a huge lithium-ion battery factory to help make its vehicles more affordable. These batteries could also be used for general energy storage and could help support the electric grid. The Elon Musk/Tony Stark comparisons are becoming uncanny.
---

Follow Jay Soloff's wires
---
---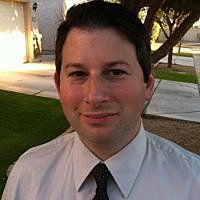 Research Analyst
Argonath Financial
I'm an investments analyst for a US-based independent investment research firm. My focus is on economics, options, and all types of stocks, but especially tech, Internet, and renewable energy companies. I have experience as a options market...
Expertise
No areas of expertise