The 5 top themes in small caps right now
---
It's not often you get the chance to build a portfolio from scratch.  But that's what the last month has been about at QVG Capital with the launch of our new Opportunities Fund. On 1 September we started with a blank sheet of paper and, just as importantly, without the mental baggage of any legacy positions.
This has been one of the most powerful lessons in going through this process; we need to get better at cutting our losers.  Traders often talk about 'letting your winners run' and 'your first loss is your best loss'.  We are fundamental investors – and as such typically have good reasons to own the stocks we do –  as such it can be psychologically challenging to admit your mistakes and take losses.  But with the benefit of a 'fresh' portfolio there are no losers to sell!   
So what opportunities are we finding today?
Niche commodities leveraged to Electric Vehicles 
Rare Earths and Lithium are favoured commodities that will benefit from the increased prevalence of electric vehicles.  Even with supply increasing in the short term, should the forecast demand picture eventuate EV commodities (Lithium, Graphite, Cobalt, Rare Earths) are all going higher.  
Safest way to play the theme: Mineral Resources (ASX:MIN).  A rock-solid balance sheet, management who are the best capital allocators in the industry and some diversity from their mining service operations make Mineral Resources attractive to us. 
Mining services benefiting from a resource recovery 
It's not back to the great mining services boom of 2009-2010 but there has been an underspend on maintenance capital by the big miners in the downturn (especially in Coal and Iron Ore) and there are early signs of a catch up.  Even sustaining production at current levels (before we talk about growing tonnes) will require Billion$ (with a 'B') of capex which will benefit those mining service companies left standing after a few years in the wilderness.   
Stock that best represents the theme: NRW Holdings (ASX:NWH).  NRW is well placed to pick up Iron Ore sustaining capex as those jobs kick off in 2018 with Rio then BHP and in the meantime, they have further diversified in to East Coast Coal via a recent acquisition. 
Globally focused fund managers 
With a strong A$, domestic investors bored by the banks and offshore markets outperforming Australia we favour globally focused fund managers. 
Stock that best represents the theme: Kerr is back! Platinum Asset Management (ASX:PTM).  Kerr's big bet on North Asia has paid off.  His performance is good and despite his dislike of 'image promoting jamborees' (his words) he has stepped up his game in marketing and distribution with the benefit likely to show in fund flows.  Also, every broker we talk to hates it.   
Consumer finance 
Higher power prices and low wage inflation is pressuring household budgets at a time when the banks are pulling back from small loans. Niche financiers are filling the gap.
Stock that best represents the theme: Credit Corp (ASX:CCP).  Credit Corp is Australia's best managed debt purchaser.  They've also, cautiously, expanded in the US debt purchase market and grown their loan book. 
Retail
Believe it or not but Amazon won't kill all retailers. Despite a soft consumer there are always some retail concepts that will work and the strong A$ helps gross margins.  Valuations in this segment of the market are also supportive. 
Stock that best represents the theme: Lovisa (ASX:LOV).  Lovisa is mature in Australia but has a long runway for growth in the UK and Western Europe.  With incredible returns on capital and a balance sheet that can support their growth the team at QVG has never been so excited about costume jewelry.
---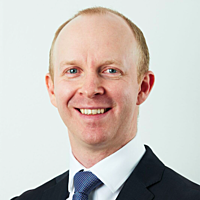 Principal & Portfolio Manager
QVG Capital
Chris Prunty is a co-founder and Portfolio Manager at QVG Capital; a boutique investment management firm specialising in smaller companies. QVG manages money on behalf of high net worth individuals and institutions in a 'best ideas' portfolio of...
Expertise