The 8-Ball.... Commodities in Focus...
---
Good morning, So it is now 27 April, the NASDAQ is surpassing all-time records and markets look to stabilize…. So where to from here? • Chinese stocks will fall from here, as the government starts to "clamp-down" on insider trading and leverage…….. • Oil will rebound in the 2H of 2015, largely fuelled by supply catching up with demand…… we will see some further M&A activity in this space, driving the sector higher. • BHP & RIO will come out of this "slump", stronger than ever, as they "gulp-up" market share from the smaller minnows, who simply can no longer compete…. BUY signal approaching, especially for RIO. • Greece will not default and as usual, will be bailed out…. • Russia, out of the BRICs, has the largest upside potential in the 2H, fuelled by increase spending, falling RUB and a pick-up in exports…. • The ASX will surpass 6,000 in the next four weeks, even if the RBA won't cut interest rates… Value in the resource stocks, relative to the banks, will be the key focal point…
---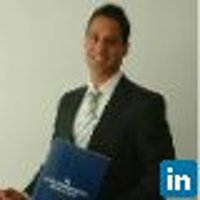 Executive Director
Peak Asset Management
Prior to founding PEAK Asset Management, Niv headed up HC Securities, spent three years growing Halifax Investments capital markets division and also worked on the wholesale desk at Macquarie Bank, servicing a wide range of institutional,...
Expertise
No areas of expertise