The art and science of concentrated investing
---
With ten stocks comprising up to 75% of the portfolio, Adrian Warner from Avenir Capital is well versed in concentrated investing. He outlines his strategy here, using a stock example that has more than doubled, and that he thinks could have 70% further upside.
Key points:
Crittenden & Wilcox's report from 2008, 'The Capitalism Distribution: Observations of individual common stock returns, 1983 – 2006': demonstrated that 25% of the stocks in the sample period were responsible for ALL the gains of the market.
Charlie Munger quoted as saying: "The idea that it is hard to find good investments, so concentrate in a few, seems an obvious idea. But 98% of the world does not think this way"
Avenir's philosophy is to select predictable, understandable companies with multiple ways of winning; Allocate capital to the best ideas, with low risk of capital loss, growing underlying value; and let the market provide opportunity, rather than dictate your actions.  
Illustrates this with a company example Avenir bought at $4 but they thought was worth $7, which has reached $10, but not before first drifting down by 30% over 2 years. Adrian thinks there is another 70% upside ahead in the stock.
Find out more
Avenir Capital is an Australian based investment manager, specialising in value-oriented global equity investments. Watch their Fund in Focus here
---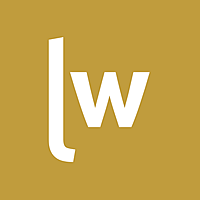 Livewire Exclusive brings you exclusive content from a wide range of leading fund managers and investment professionals.
Expertise