The attributes of a global leader
---
New global leaders don't come up very often, so identifying them relatively early can have a huge effect on a portfolio. The iPhone came out ten years ago, and investors that bought Apple in 2007 are now sitting on a ~1000% return before dividends. So, how do you get one of these big winners in your portfolio? Livewire recently reached out to three global fund managers and asked them about some of the attributes that make a global leader. Responses come from Magellan Asset Management Limited, Hyperion Asset Management, and Peters MacGregor Capital Management.
Competitive advantage is the key to success
Joel Gray, Senior Analyst, Hyperion Asset Management
A competitive advantage that can be exported.  For example, it is no good having a scale advantage over local competitors in Australia and expecting it to translate into a competitive advantage overseas.  The product or service has to be unique and provide superior customer experience over what is in overseas markets currently.  An example is Iress' Xplan financial planning software and their expansion into the UK.  Another example is Seek's early investment in leading emerging economy online classified sites.
Quality management teams are integral in ensuring profitable long-term growth from international expansion.  Significant allocation of capital and resources are often required which can have a large bearing on intrinsic value creation. A supportive share register of educated, patient investors is also important in increasing the likelihood of long-term global success.
Strong brands create a virtuous cycle
Stefan Marcionetti, Assistant Portfolio Manager, Magellan Global Fund
World-class companies have attributes that change over time, and these attributes can be different. The best companies often rise to prominence due to some person of genius such as Steve Jobs at Apple. But then these companies become mature businesses with such a sustainable competitive advantage that the key person risk fades away.
The outstanding global businesses we invest in have different drivers of their success. Some are leading digital platforms such as Facebook and Google's parent Alphabet that due to scale, innovation, research and development and formidable barriers to entry have entrenched positions that are unlikely to be challenged in the foreseeable future.
Successful enterprise software companies have a durable competitive advantage in that customers become so familiar and reliant on their software they can't switch out of their products easily or cheaply. The best ones such as Microsoft and Oracle operate in concentrated segments that have high barriers to entry and enjoy network effects.
In the consumer space, strong brands are the source of competitive advantage. These strong brands create a virtuous cycle of consumer loyalty, leading market share and pricing power. Nestle, McDonald's, and Colgate are companies with dominant global brands.
Turning an average business into a remarkable one
Wayne Peters, Chief Investment Officer, Peters Macgregor
Global leaders are typically very large companies that operate in highly profitable industries. Think consumer goods companies such as Kraft or McDonald's. Their scale and global brand recognition make them very difficult to compete with, provided management continues to reinvest profits in the business to protect its market position.
Sometimes, though, you may find companies with amazing track records in industries associated with awful returns. NVR is a homebuilder that only operates in the US, but its strategy renders it a global leader in our view.
Instead of risking the company buying lots of land with debt, the company pays up to a 10% premium for the rights to develop the land in the future. Without having huge amounts tied up supporting land banks, the company has bought back over 75% of its shares over the past 20 years.
In this case, doing something different, and having a management team focused on the best use of the company's cashflows, rather than flattering their own egos buying huge swathes of land, has turned what should be an average business into a remarkable one.
---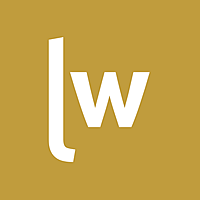 Livewire Exclusive brings you exclusive content from a wide range of leading fund managers and investment professionals.
Expertise