The Aussie company soaring high in the U.S.A.
---
Flight Centre is a global travel management company with businesses in Australia, New Zealand, North America, UK, Europe and South Africa. It also has smaller businesses in Latin America, UAE, Greater China, SE Asia and India.
The business has 3 main pillars:
 Leisure division
 Corporate Travel business

 An emerging Travel Experience Network (TEN)

Leisure (62% of TTV)
Flight Centre is the market leader in Australia, New Zealand and South Africa. In addition, it is starting to make inroads in North America, with both the US and Canadian businesses turning profitable for the first time since 2012. The leisure business has been re-focused with rationalizing 6 brands into 3 main brands, namely:
Flight Centre – targeting the mass market with a focus on flights, holidays, cruises and small business travel markets (including online Flight Centre, BYOjet and Aunt Betty businesses).
Travel Associates – a network of premium agents (including franchises) targeting the more affluent and sophisticated travel market.

Youth – online-led youth travel brands targeting students and gap-year travellers (Student Flights and Student Universe).

Corporate (38% of TTV)
Flight Centre is one of the world's largest corporate travel managers, with corporate generating $7.7bn of TTV. Corporate generates approximately 38% of group TTV, compared to 30% five years ago.
They have offices in more than 20 countries and leading technology platform labs in Boston, Barcelona, Bangkok, Brisbane and Washington DC, which develop new tools and products. The corporate business is a highly scalable business once the network and technology platforms are in place. The business targets the global and small to medium enterprises (SME) markets mainly through FCM Travel Solutions and Corporate Traveller brands. Flight Centre has been very successful in the SME market, particularly in the U.S.A. with its relationship-based business model. It is worth noting however, that despite very strong growth in this market, the market is highly fragmented with substantial growth opportunities.
Travel Experience Network (TTV included in Leisure)
TEN is an emerging business that includes the following divisions: Touring (Topdeck/Back-Roads), destination management (Buffalo Tours) and over 20 hotels and resorts.
Australian leisure business in transition phase
The leisure business has been in a transition phase for the past 18 months. The main changes in the leisure business have been:
Implementation of a new Global ticketing system (GDS) – this has been disruptive as circa 5,500 agents had to be trained on the new system. This obviously resulted in slower business conversions - we think this should normalize during the FY2019 and early FY2020 years.
Disruption caused by a major consolidation of domestic brands – this was done hot on the heels of the GDS changes.

Enterprise bargaining agreement impact on wages costs – higher base wages impacted on the cost line

Closure and relocation of stores and the optimization of in-store staffing levels.

A slower consumer domestic demand also had a compounding effect on the above, resulting in profit downgrades. However, we consider these disruptions and slower demand to be timing issues rather than a structural fundamental problem.
We have chosen to invest in Flight Centre for the following main reasons:
Flight Centre is a market leader in its home market and has a fast growing, highly scalable corporate business with numerous growth avenues. The growth in the US business is a testament of this.
More than 50% of its TTV is generated outside Australia giving investors offshore exposure.

We view the issues in the local leisure business as timing issues and not as fundamental issues with the business model.

Pro-active management that is investing in leading edge technology platforms and rightsizing the leisure business for future growth.

A founder that is still actively involved and is the largest shareholder in the company.

A highly cash generative business with excellent ROE's over a long period of time.

Compelling value. On a sum-of-the-parts methodology the Australian business is valued on a 10 times multiple, which in our view substantially undervalues the business. In addition the dividend yield is in excess of 5% for FY2020

This stock is currently held by our Pengana Australian Equities Fund.

Want more stock stories?
Hit the follow button below and you'll be notified every time we post our analysis on Livewire. You can also find out more on our website
---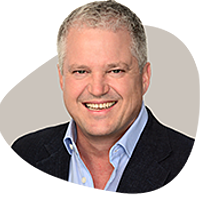 Deputy CIO and Fund Manager - Pengana Australian Equities Fund
Pengana Capital Group
Anton is Deputy CIO and Fund Manager for the Pengana Australian Equities Fund. Prior to joining Pengana, he was with Rand Merchant Bank. In this role he managed a proprietary value fund in Australia, and before that a similar RMB fund in South...
Expertise