The beginning of the end of the bubble?
---
Jeremy Grantham, Co-Founder and Chief Investment Strategist at US-based $75 billion fund, GMO, has some form in calling out bubbles. So it was notable that their asset allocation team argued in a recent note that the US market could be a bubble that is now in the early stages of popping. I've pulled out extracts to create an executive summary for you, and the full report (which is well worth a read) is below that. 
U.S. Stock Market Bubble Bursting? New Model Suggests "Yes"
By Martin Tarlie 
"In the fourth quarter of 2018, the S&P 500 fell almost 14%. This large price drop occurred in spite of a strong fundamental backdrop. Earnings per share (EPS) for 2018, much of it already locked in, is expected to be about $140, a 28% increase over 2017. And expectations for 2019 are for EPS of about $156, a 12% annual increase. With fundamentals so good, what explains the recent price action?" 
"In the context of market action over the past quarter, expectations of decelerating earnings growth – albeit still positive – reflect a negative change in sentiment. Furthermore, between August and December of 2018, estimated EPS for 2019 fell from $163.51 to $156.28, a decline of more than 4%. These earnings changes could reflect negative changes in sentiment. But other concerns, such as tightening by the Federal Reserve and trade tensions with China, can also cause negative changes in sentiment. And it is negative changes in sentiment – defined broadly – that can catalyze the pop." 
"When a bubble bursts (or an anti-bubble reflates), mean reversion comes back with a vengeance. We can see this effect in Exhibit 2 where, as highlighted in the dashed red circles, following periods of mean aversion, mean reversion is stronger than average."
 

"Simply put, bubbles are prone to form when times are good (high valuation) and expected to get even better (positive expected change in sentiment)."
"Bubbles burst when hopes of even better times ahead are dashed. When these hopes are dashed, the positive change in sentiment turns negative. It is this flipping of the change in sentiment – not the level of sentiment – that drives the system back to a strongly mean-reverting phase. And because the change in sentiment will at some point flip sign (after all, sentiment cannot keep growing forever), the bubble is guaranteed to pop". 
"Our advice when the bubble is inflating is to avoid the siren song of buying into rising prices, thus avoiding the bubble altogether. While career risk can make this course of action difficult (hence giving further life to the bubble, of course), we believe the challenge of successfully timing the exit is such that bearing the career risk is the wiser and more prudent course for those with a sufficiently long time horizon". 
"Currently, we are faced with a volatile market that, through the end of 2018 at least, is down double digits from the September 2018 peak. The volatility is consistent with a bubble bursting, though we caution that it is possible that the fourth quarter move in the mean reversion speed could be a head fake".
"While the dramatic nature of the move in the mean reversion speed to such strong mean reversion suggests that the odds are tilted toward this being the beginning of the end of the bubble of 2017-18, we cannot rule out reflation of the bubble, analogous to the event of late 1998-2000".
"Given that valuation is still high, our advice, consistent with our portfolio positions, is to continue to own as little U.S. equity as career risk allows".
---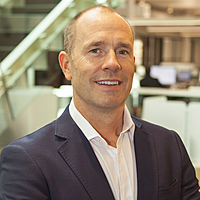 Alex happily served as Livewire's Content Director for the last four years, using a decade of industry experience to deliver the most valuable, and readable, market insights to all Australian investors.
Expertise