The benefits of conviction, experience and curiosity
---
As we look back on the year that was, we believe one thing is clear: it's critical that an investment philosophy performs in both up and down markets. 
2020 showed that in tumultuous times, high quality earnings are imperative. Companies can no longer rely on broader economic activity and must earn their returns.
We believe it's the focus on the combination of high growth and high quality companies that laid the foundation for the First Sentier Wholesale Australian Share Fund to deliver outperformance in not only 'up' markets, but 'down' markets - since its inception.
For the year to 31 December 2020, the Fund delivered a net return of 22.60%, outperforming its benchmark by 20.86%.
Our open-minded approach, combined with a focus on bespoke fundamental research and industry analysis, meant performance was driven by a broad range of stocks and sectors. Among the top contributors to performance in the 2020 calendar year were overweight positions in Afterpay (Info Tech), Fortescue Metals Group (Materials), Domino's Pizza (Consumer Discretionary) and James Hardie Industries (Materials).

As Head of Australian Equities Growth my team and I employ a fundamental, bottom-up research process that is complemented by comprehensive industry analysis and a rigorous company meeting program. This not only allows the team to invest with conviction, but also allows them to understand upcoming trends and develop informed views on structural shifts and left-field events.
2021 Outlook
With the savings rate at multi-decade highs in Australia and market volatility likely to continue, what are the major trends shaping 2021 for investors? In this four minute video I explore a wide range of issues impacting the market and shares my insights into sectors rich with growth opportunities.
---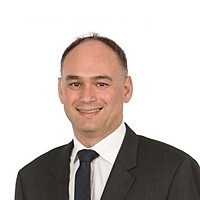 Head of Australian Equities Growth
First Sentier Investors
Dushko is Head of the Australian Equities Growth team at First Sentier Investors, and is responsible for managing the Wholesale Australian Share Fund and the Wholesale Concentrated Australian Share Fund. Dushko has over 20 years' experience in the...
Expertise