The Buy Side Brief: How APRA's latest study impacts the Banks
---
APRA's decision gives investors more certainty on dividends
 
Omkar Joshi, Analyst, Watermark Funds
APRA's decision not to directly link the major banks' capital requirements to a continually moving benchmark is positive for ADI valuations moving forward in that it clears some of the uncertainty around how much capital is enough for the Australian major banks. It allows the banks to provide more certainty to investors by being able to deliver a sustainable stream of dividends without having to accumulate capital whenever offshore regulators make changes to their own banking systems. This added certainty is definitely a positive for valuations, although it should be noted that the major banks have seen a deterioration in their relative position to global peers despite an increasing trend in their reported capital ratios. APRA has also made clear its intention to carry out further comparison studies in the future, so the risk to bank valuations as a result of future international benchmarking is not completely removed.
NAB is already ahead of the curve
 
Philip Parker, Chairman, Altair Asset Management
- The numbers on capital adequacy are all related to June 2014 and since then NAB in particular has moved early to get their Core equity tier one ratio (Cet1) into a vastly improved circumstance.  So we see NAB as ahead of the regulatory curve and at the low end of further capital additions, with the more exposed home loan banks(WBC and CBA)  being at the top of the additional Cet1 requirements.
- Whilst APRA have stated that it will not tightly tie new capital requirements to the top quartile of Internationally active banks, we  think that there will be a tie nonetheless. Perhaps a bit more loosely defined but a tie. This should come as no great surprise to Institutional professional investors who had been forewarned at the release of the FSI report in December 2014. What should be stresses is that the major banks have time, years, to get the capital balances more towards the higher quartile levels.
- APRA Chairman Wayne Byers was formerly secretary general of the Basel committee which sets the regulations around capital for the Bank for International settlements as such it would be expected that the G-SIB loss absorbency would be regularly reviewed over the tiered phase in period for BASEL III commencing between January 2016 and December  2018 becoming fully effective in January 2019. As such there is plenty of time to harmonize Australian banks to Basel over that time.
Capital adequacy is leveling the playing field for regional banks
 
Christopher Joye, CIO, Smarter Money Investments
APRA's capital adequacy analysis implies that depositors, and senior and subordinated bond holders, are going to be the winners from the improvement in the majors' equity buffers, which by definition reduce the probability of loss and the loss given default on these securities. Losers will be equity and AT1 investors. Other beneficiaries will be the majors' smaller regional bank competitors, which will see the playing field very much leveled in capital terms with the majors' historical leverage and return on equity advantages dissipating over time. On this basis, we like the majors' senior and sub debt, including ASX securities like WBCHB, WBCHA, ANZHA, and WBCHA, but we remain negative on AT1 hybrids, including ANZPF, CBAPD, NABPC, and WBCPE (among others).
---

Follow Livewire Exclusive's wires
---
---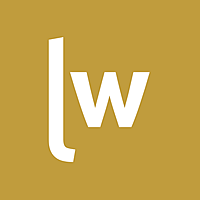 Livewire Exclusive brings you exclusive content from a wide range of leading fund managers and investment professionals.
Expertise