The chart for Fisher & Paykel explained in 200 words
---
The shares have had a great run over the last few years but we can see some danger signs up here. Firstly, since peaking in June, Fisher and Paykel Healthcare (FPH) has been sold down fairly quickly (circled). The volume has also been fairly large on the way down. This means that there is some strength in the selling. The other point to note is the volume during the last rally. During the recent rally that started at the beginning of this year, the volume was light. This means a lack of conviction in the buying. All of this tells me that if the selling continues in FPH, then it won't take much for the price to crumble and we could see it back to where it started the year near $8.
Any advice is general only. Fairmont Equities uniquely combines both fundamental and technical analysis. Visit our website for a free trial to our research, request a free portfolio review, and to access our free blog and educational videos.
---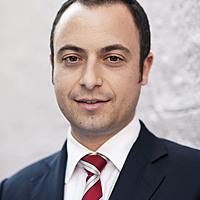 Managing Director
Fairmont Equities
Michael Gable is managing director of Fairmont Equities. We are a small boutique advisory that uniquely combines both fundamental and technical analysis. As a result, our analysis is featured regularly in the finance media such as the Australian...
Expertise
No areas of expertise