The current correlation between AUD/USD and the iron ore price is fairly low right now
---
The current correlation between AUD/USD and the iron ore price is fairly low right now. Perhaps that's because the AUD is seen less of a pure commodity currency, given the RBA's push to move away from mining investment, in turn trying to stoke domestic demand. Still we have seen bouts where dramatic falls in the iron ore price cannot be ignored and we subsequently have seen the AUD react. In February 2012 we saw the iron ore price fall from $159 p/t to $110 p/t and this in turn was a key catalyst for the AUD/USD price to fall from 1.0550 to 0.9000. Still it still seems logical that despite signs the domestic sector is responding, albeit slowly, the Australian economy still needs a weaker AUD and with its key terms of trade falling heavily the need for a weaker currency is increasing.
---

Follow Chris Weston's wires
---
---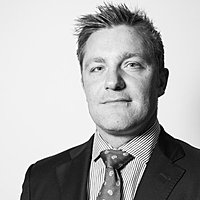 Head of Research
Pepperstone
Highly accomplished financial markets professional, with experience at a number of top-tier global institutions on both the buy and sell-side. A natural communicator with a strong ability to analyse macro-economic trends, capital flows and market...
Expertise