The dichotomy in business today
---
Technology is enabling businesses to start up at lower costs than ever before. Whether it's renting server farms from Amazon Web Services, purchasing subscription software on a monthly plan, or hiring cheap developers from overseas, the digital age has brought a myriad of options to entrepreneurs.
However, technology can be a double-edged sword for young businesses. At the same time that more start-ups are able to launch, the entrenched network effects of companies like Amazon, Google, and Facebook, make it harder for these young companies to compete.
For further insights from Fidelity International, please visit our website
---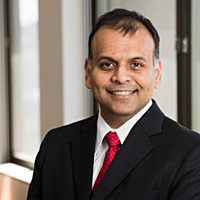 Portfolio Manager, Global Equities
Fidelity International
Amit Lodha has been Portfolio Manager of the Fidelity Global Equities Fund since 2010 and has over 16 years of investment experience. He is a qualified accountant from the Institute of Chartered Accountants (India) and a CFA charterholder.
Expertise