The disastrous Economics of Climate Change, with Prof. Steve Keen | Webinar & Podcast
---
On the agenda today: 
• prof. Keen's recent work on the appallingly bad neoclassical economics of climate change, in which he contends numerous errors have been made in calculating the economic effects of climate change. Correcting for these errors makes it feasible that the economic damages from climate change are at least an order of magnitude worse than forecast by economists, and may be so great as to threaten the survival of human civilization 
• an update on the costs of fossil fuels vs renewables 
• how all of this may impact investments going forward 
Nucleus Wealth's Head of Investments Damien Klassen, Head of Advice Tim Fuller, Head of Operations Shelley George and prof. Steve Keen discuss the disastrous Economics of Climate Change.
View the presentation slides here. Links to various podcast platforms are featured at the bottom right of the player if you wish to listen on your preferred one.
If you enjoy, consider subscribing on YouTube or your preferred podcast platform to ensure you don't miss future episodes
........
The information on this blog contains general information and does not take into account your personal objectives, financial situation or needs. Past performance is not an indication of future performance. Damien Klassen is an authorised representative of Nucleus Wealth Management, a Corporate Authorised Representative of Nucleus Advice Pty Ltd - AFSL 515796.
---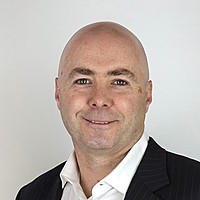 Head of Investment
Nucleus Wealth
Damien runs asset allocation and global stock portfolios for Nucleus Super, Nucleus Ethical and Nucleus Wealth. His 25 year+ career includes Global Quant at Schroders, Strategy at Wilson HTM & co-founder of Aegis.
Expertise