The end of the bonds super cycle?
---
From record lows just after the Brexit vote, government bond yields have spiked higher. Ten-year bond yields have risen from 1.36% in the US to 2.2%, from -0.19% in Germany to 0.31% and from 1.81% in Australia to 2.64% in four months. This, in turn, has led to sharp falls in high yield share market sectors like real estate investment trusts and utilities that had benefited from the fall in bond yields as investors sought higher yields. The back-up in bond yields has been given an added push by the election of Donald Trump as President of the US. So this all begs the question - have we seen the end of the 35-year super bull market in bonds? What does it mean for investors? Find out here: (VIEW LINK)
---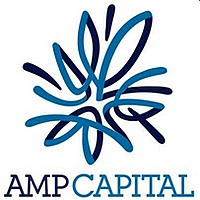 AMP Capital is one of the world's leading investment houses, with a 160-year pioneering heritage. Our enviable track record in real estate and infrastructure is coupled with deep expertise in fixed income, equities and multi-asset investments.
Expertise