The lust for safe-haven investments
---
Tactical allocators should take some comfort in the substantial margin of safety that the prevailing equity risk premium provides in the decision, equity v. bonds. Currently, the ERP in the US is ~ 6% and in Australia ~ 6.7%. As I have mentioned in previous Encyclical's, fair valuations for stock markets require ERP's somewhere between 4-5%, with 'Sell' equities signalled at =/< 3%.
There is an important caveat to this discussion, however, and that is the extreme yields that 10 UST have traded to this past month. Readers of Cullen Roche's excellent blog, Pragmatic Capitalism, should note his commentary on US long bonds: 'US 10 year bonds have experienced the kind of price compression that makes them a very poor risk-adjusted instrument to hold in coming years… 20% annualised returns (from 10 UST) are not only unsustainable but impossible'. Arguably then, the margin of safety offered by equities might be a little overstated but still a long way shy of an ERP sell signal.
Locally, it is reasonable to proffer investors a constructive share market backdrop. The RBA's May Statement on Monetary Policy was particularly dovish and firmed the odds of further rate cuts through 2016. The RBA forecast underlying inflation to be 1.0% lower through the year to December 2016 (cf Feb ests) and, further, that underlying inflation will remain at the bottom of the target range throughout their forecast horizon until mid-2018. We await word on rates at the RBA's August 2 meeting.
The reporting season will more or less commence in week two of August and is customarily a volatile period, notwithstanding the higher number of earnings updates advised this time round. It will be intriguing to see whether Consumer discretionary names were impacted by the recoil in consumer confidence associated with the prolonged election campaign. Resource names should report well (note metals/mining stocks have been in earnings upgrade mode since March quarter) given favourable production quarterlies currently being detailed.
On EGG estimates, small cap valuations versus large are now at a 7% premium. Beyond the traditional discount, investors demand but paradoxically, a bullish indicator for the sector.
While small company earnings momentum is skewed negatively; it will be interesting to see how these stocks react to any bad news over August. Downgrade cycles have a few constants, and one is that stocks, on average, tend to rally about 75% into their downgrade cycle, the market hankers to buy the last downgrade, the point where sentiment is fully discounted.
In closing, the risk-on rally that has been in train for several weeks feels to us like it has longevity. Observe the manner in which global equity markets stepped over the 'calamity' that Brexit would be for the UK and beyond.
For as long as we have a foreboding FOMC and US professional/institutional investors flush with cash (and hedge fund managers short equities) we can be comfortable the downside case for equities is somewhat limited. The US market is early into its June quarter reporting season and there lies the risk that earnings expectations have been pitched too low.
Australian equities will take our cue from price action in the US as well as further monetary policy accommodation from the RBA and a no-worse-than-inline reporting season.
Article contributed by Eley Griffiths Group:  (VIEW LINK)
---

Follow Eley Griffiths Group's wires
---
---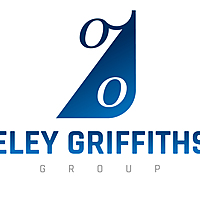 Eley Griffiths Group is an independent fund manager specialising in listed Australian small companies. Our investment team has been uncovering hidden opportunities in small caps since 2003.
Expertise