The market has changed (at least for now)
---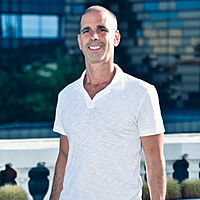 Whatever happened to the good old days of early 2021 or the entire second half of 2020? Investors, more likely traders, became accustomed to capital-raise share prices doubling seemingly overnight and were highly disappointed when earning "only" 15% ... in a week!
Fast forward to the current environment and the world has changed. Most equity placements are flat, at best. The Capital Raise transaction price is acting as a magnet with even a slight uptick met with selling. In particular, recent Buy Now Pay Later (BNPL) Share Placements are particularly weak.

On the fundamental front, companies continue to project good stories with innovative technology, strong commodity prices, and medical breakthroughs. However, we simply do not know when shares will resume their positive price momentum. Of note, iron ore and copper spot prices are marching to record highs daily, yet stock prices with those underlying commodity exposure merely move sideways. Clearly, there is a disconnect and someone (macro investors vs. stock pickers) is going to win! We are carefully monitoring the situation as "something's gotta give" in the tug of war battle between fundamentals and price action.
By now pay later market darling Afterpay (ASX: APT) is now trading at just over half its record high reached in February this year of $160.05 per share. Many other smaller players in the space are down even more in percentage terms from their high.
Hot Placements of the Week 

Carsales.com Limited. (ASX: CAR) announced a $600 million equity raising. Funds will be used to acquire a 49.0% interest in Trader Interactive for $797 million. The balance is set to be funded by an upsized debt facility from Carsales' existing lenders. Trader Interactive is a leading platform of branded marketplaces in the US, providing digital marketing solutions and services across commercial truck, recreational vehicle, power-sports, and equipment industries. 
CEO of Carsales, Cameron McIntyre, commented that the acquisition is ''expected to accelerate our international growth strategy by providing us with exposure to a significant market in the United States across attractive non-automotive verticals. We are excited by the opportunity this investment provides Carsales and look forward to working closely with Trader Interactive in helping them achieve their objectives and delivering shareholder value.''
Walkabout Resources LTD (ASX: WKT) raised $6.4 million at $0.20 per share to advance the construction of its flagship Lindi Jumbo Graphite Mine in Tanzania. Net proceeds will also contribute to the project debt facility companion equity requirement and provide working capital. The placement price represented a 38.5% discount to the last closing price, which was outside the threshold minimum price for the company to issue shares under Listing Rule 7.1A approval. In order to continue with construction and without access to the 7.1A capacity, the Company has adopted a staged capital raising process.
Predictive Discovery (ASX: PDI) raised $20 million at $0.08 per share, which represented a 9.09% discount to the last traded price, and an 8.38% discount to the 5-day VWAP (volume weighted average price). Funds will be used for drilling at the Bankan Gold Project in Guinea as well as for metallurgical test work and the commencement of other technical studies. Euroz Hartley's and Sprott Capital Partners were Joint Lead Managers on the placement.
Blaze International (ASX: BLZ) raised $1.5 million via a two-tranche placement at $0.03 per share. Placement participants will also receive a free attaching BLZO option in Tranche 2. Funds will be used to acquire Hammerhead Exploration Pty Ltd and Ionic Minerals Pty Ltd, who collectively own six tenement applications in the Earaheedy Basin of Western Australia. CPS Capital acted as sole lead manager on the raise.
The Takeaways
The famous saying 'sell in May and go away' would have been great advice for people at the start of the month. We have seen a lot of red on our screens continuously this month and global markets seem to be weakening. While new highs have been reached in many markets including Australia, people have recently begun to rethink their portfolios.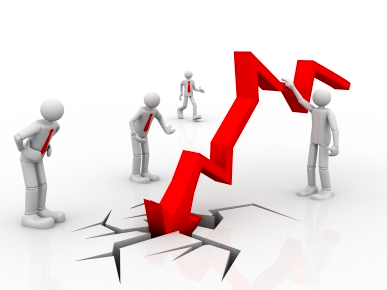 In terms of small-cap shares, there has been an even greater sense of panic with many shares losing a lot of their previous gains. 
At 180 Markets, we have noticed a major fall in capital raisings, especially placements. Over the past few weeks, we are down to approximately 25% of our usual volumes. Not only have the volume of placements reduced, but investors are very nervous to bid, as in general most stocks are falling to capital raise price. 
For example, even after resetting the price twice, Walkabout Resources (ASX: WKT) failed to raise close to its initial desired amount. Had this raise occurred six weeks ago, we believe that the placement would have been heavily oversubscribed at the initial price. The shares have returned to the market and are trading below the capital raise price. At 180 Markets, we are hoping that this is merely a short-term correction and that everything will return to how it was at the end of 2020 and the start of 2021.
Despite all the negative activities this week, there have still been placements that have been heavily oversubscribed. Predictive Discovery (ASX: PDI), Artemis Resources (ASX: ARV) and Helix Resources (ASX: HLX) were all cornerstoned by well-respected names. Smaller investors struggled to get access to these raises. Helix Resources (ASX: HLX), which announced on Wednesday that it had a massive copper find, intersecting 29.5 metres of copper sulphide mineralisation at its Canbelego project, opened and closed its capital raise within an hour after having huge demand.
Another positive story comes from little known iron ore company Carpentaria Resources (ASX: CAP). They raised at $0.033 per share at the end of April and just this week reached highs of $0.115. The share price spike came after the company announced that it had reached a sale and purchase agreement with Pure Metals Pty Ltd in relation to its Hawsons Iron Project.
THINKING ABOUT TAKING THE LEAP TO AN IPO? HERE'S WHAT WE KNOW
IPOs seem to be tracking the general market sentiment. All IPOs that debuted this week opened below issue price in what seems like a weak sign for the market. Despite gold rising above US$1,840, Australasian Gold Limited (ASX: A8G) opened down at $0.16, 20% below the issue price of $0.20 per share. Juno Minerals Limited (ASX: JNO) disappointed holders as well. Even with iron ore prices reaching record highs this week, Juno opened 25% below the issue price of $0.25 and fell further throughout the day to close at $0.17. Hiremii Limited (ASX: HMI) was another company to debut this week. It closed the week down 30% from the IPO price of $0.20 to close at $0.14.
There are a few IPOs that are set to list on the ASX next week
Audeara is set to list next Tuesday the 18 May at 11am. Audeara designs and sells customer over-ear headphones, which come with a software program that can alter the sound that they output in order to suit a listener's ears. The headphones are stocked in over 600 audiology clinics in Australia and are effective for people with hearing deficits. Morgan's led a $7 million raise for Audeara at $0.20 per share. Funds raised are set to expand upon Audeara's product range, with hopes to develop a second and third model of its headphones.
Other IPOs to watch out for include Flynn Gold, which raised $10 million at $0.20 per share. The company is hoping to list next Thursday, alongside Torque Metals, which raised between $5-7 million at $0.20 per share. Torque will utilize the funds for exploration of its Paris Gold and Bullfinch Projects.
180 markets, by investors for investors


Never miss an insight
Enjoy this wire? Hit the 'like' button to let us know. Stay up to date with my content by hitting the 'follow' button below and you'll be notified every time I post a wire. Not already a Livewire member? Sign up today to get free access to investment ideas and strategies from Australia's leading investors.
........
Important Notice This report has been prepared and issued (in Australia) by 180 Markets Pty Ltd ACN 638 381 129 is an authorised representative (AR No. 001280199 of Pursuit Capital Pty Ltd ACN 136 717 283 (AFSL. 339211). The report remains the property of 180 Markets Pty Ltd. No material contained in this report may be reproduced or distributed, except as allowed by the Copyright Act, without the prior written approval of 180 Markets Pty Ltd. This report is subject to the disclosures and restrictions set out below. No Advice Notice The content of this report is not a recommendation to any particular individual and has been prepared without taking account of the objectives, needs, financial and taxation situation of any particular individual. The content of this report should never in any way be considered financial advice of either a general or specific nature. For this reason, you should, before acting on the content, consider the appropriateness of it having regard to your objectives, needs, financial and taxation situation and if necessary, seek appropriate independent financial and taxation advice. If the content relates to a particular financial product, you should obtain a Product Disclosure Statement (PDS) or prospectus relating to the product and consider it before making any decision about the product. 180 Markets Pty Ltd does not guarantee the performance of any particular stock mentioned in this report. The One Eighty Report is supposed to be of an informative nature. The One Eighty Report endeavours to highlight stocks which have been trading on high volumes, stocks which have risen or fallen significantly as well as other related market activity which 180 Markets Pty Ltd and its associates believe may be of interest to the readers of this report. Past performance is not a reliable indicator of future performance. 180 Markets Pty Ltd, and its related bodies corporate, do not accept any liability for any loss or damage arising out of the use of all or any part of this report and do not warrant that any projections or forecasts, which are subject to assumptions and uncertainties, will be met. General Disclosure & Conflict of Interest 180 Markets Pty Ltd and its associates (as defined in Chapter 1 of the Corporations Act 2001), officers, directors, employees and agents, from time to time, may own or have positions in securities of the company(ies) in this report and may trade in the securities mentioned either as principal or agent or may be materially interested in such securities. This may include providing equity capital market services to company(ies) in this report, holding a position in the securities or acting as principal or agent. 180 Markets Pty Ltd and its associates therefore may benefit from any increase in the price of those securities. The Author of this Report, 180 Markets Pty Ltd declares that it may receive compensation from companies mentioned in this report and 180 Markets Pty Ltd does and seeks to do business with companies mentioned in the report. As a result, investors should be aware that the firm may have a conflict of interest that could affect the objectivity of this report. Investors should consider this report as only a single factor in making their investment decision. Electronic Communication Disclaimer The information contained in this email is confidential and is intended solely for the addressee. If you are not the named addressee, you must not disclose or use in any way the information in the email. If you have received this email by mistake, please notify the sender immediately by reply e-mail and delete this email and destroy any printed copy. 180 Markets Pty Ltd ACN 638 381 129 is an authorised representative (AR No. 001280199 of Pursuit Capital Pty Ltd ACN 136 717 283 (AFSL. 339211) believes that the information contained in this message and its attachments have been obtained from reliable sources (asx.com.au) and that any estimates, opinions, conclusions or recommendations are reasonably held at the time of compilation. No warranty is made as to the accuracy of the information in this message and, to the maximum extent permitted by law, 180 Markets Pty Ltd disclaims all liability for any loss or damage which may be suffered by any recipient through relying on anything contained or omitted from this.
---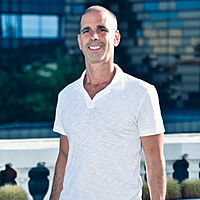 CEO and Co-Founder
180 Markets
Greg is Co-founder of 180 Markets which gives access to Australia's hottest IPOs and Placements. Previously Greg has spent over 20 years as a professional hedge fund investor, including with P Schoenfeld Asset Management and Credit Suisse, in...