The Match Out: A lack of interest & the market drifts lower, Link (LNK) bid a goner (for now), FedEx dishes up a shocker
---
The market looked average today with any intra-day rallies being sold with the ASX 200 closing on the day's lows. A lack of interest more than anything which is understandable on a shortened week headlined by the FOMC meeting in the US on Wednesday where rates will go up by at least 75bps.
The ASX 200 finished down -19pts/ -0.28% at 6719
The Property sector was best on ground (+0.84%) while Materials (+0.02%) were also green (just).
Utilities (-1.39%) and IT (-1.25%) the weakest links.
Utilities are a sector we're keen to buy into weakness, AGL is now down ~25% from recent highs, and ditto for APA Group (ASX: APA) & Origin Energy (ASX: ORG).
Bitcoin -6.5% today to be trading at US$18,460, a def sign of risk-off sentiment winning the day.
Lots of dividends going to hit investor accounts this week – over $18bn with $12.5bn of it coming from BHP, which is the single biggest payout in ASX history.
That means investors will have more cash in their back pockets to spend if markets pull back – one of the reasons why the back end of the year is generally more bullish.
GPT Group (ASX: GPT) +2.72% upgraded to a buy at Citi this morning – this is stock on our hitlist into new lows below $4 – they say GPT stock price has fallen c25% year to date and is now trading at a c35% discount to NTA and a forward PE of 12.4x which in our view is starting to
present a reasonable margin of safety.
Whitehaven Coal (ASX: WHC) -3.71% down as bad weather around Narrabri could impact production.
Ive Group (ASX: IGL) Halted raising $20m today + a major shareholder sell-down to boot at $2.25.
Link (ASX: LNK) -2.02% fell on confirmation the takeover deal from Dye & Durham is unlikely to proceed following an adverse court decision in the UK.
Oz Minerals (ASX: OZL) +3.49% rallied on reports that BHP was mulling a revised offer with $30/share the muted level – not sure how credible these reports are but they make sense.
Iron Ore was flat in Asia today, trading ~US$100/mt
Gold had a weaker session, down $US10 to $US1665.
Asian stocks were down, Hong Kong off -1.18%, Japan closed while China fell -0.58%
US Futures tracked lower through our time zone, down around -0.4%-0.7% with the Nasdaq worst off.
ASX 200 Chart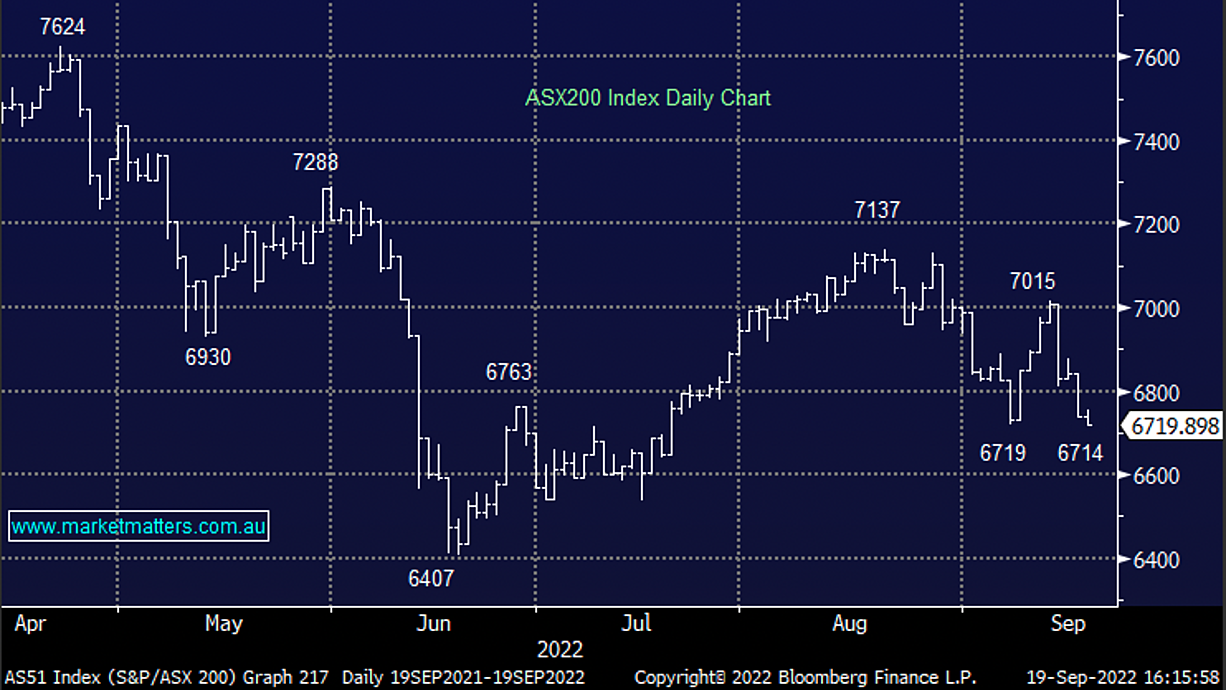 Link Admin Holdings (LNK) $3.40
LNK –2.02%: an updated bid from Dye & Durham has come through following the UK court's decision to only allow a takeover of Link if a redress facility is arranged to cover potential claims regarding the collapse Woodford fund. A ~$500m facility would be housed separately in case any losses from the collapse was to fall on Link's shoulders. As a result, Dye & Durham has reduced their bid by $1/sh to $3.81/sh cash, while shareholders would also be entitled to their share of any unused portion of the facility. Link has rejected the terms with the view that there should be any claims against them. Link would likely fight harder to prove that, while Dye & Durham would see no upside in attempting to reduce the claim below the potential $500m. Unless the two parties can work this through, a deal looks unlikely until a final decision is made on Woodford, which could be over 12 months away.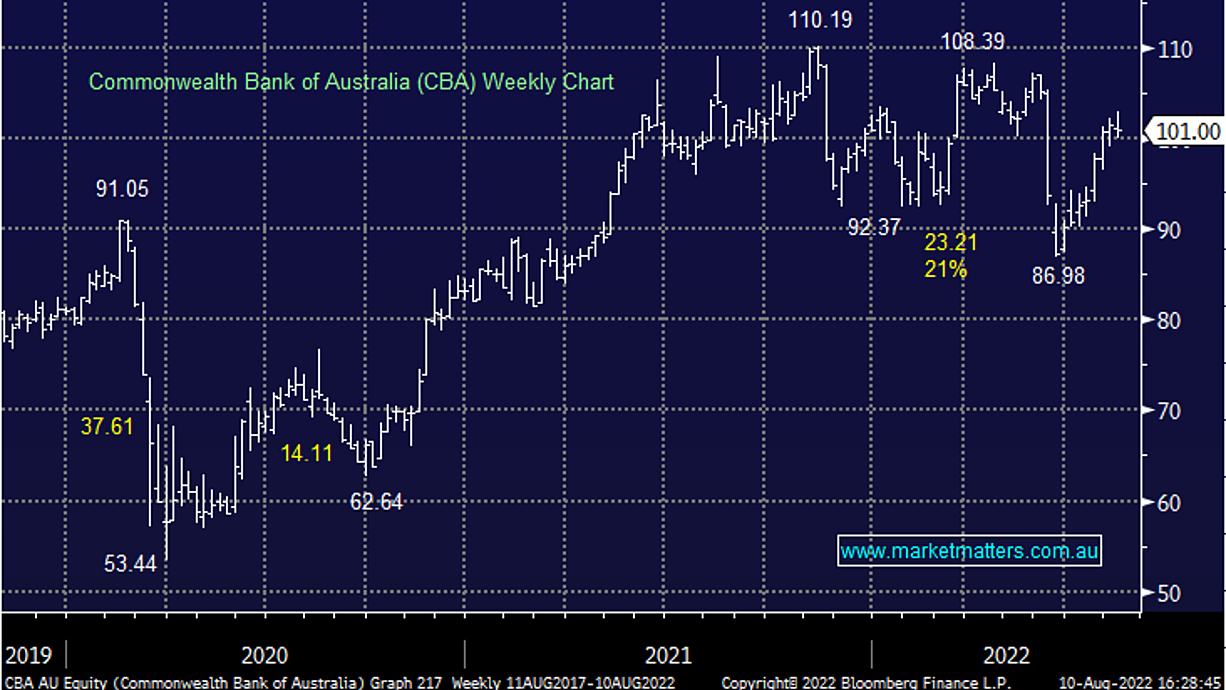 FedEx (FDX US) $US161.02
This is a global bell weather company and worth taking note of, on Friday they missed expectations by a lot when reporting quarterly results while they outlined a very sombre outlook. Some North American analysts were highlighting this is the worst result in 20 Years as they withdrew full-year guidance saying macro trends have significantly worsened both internationally and in the US and are likely to deteriorate further. They said the August quarter results were adversely impacted by global volume softness that accelerated in the final weeks of the quarter. On one hand, this sort of update is understandable given the covid bump in earnings with demand in recent times so high that customers were less price conscious but now, as that dissipates, it's providing a significant headwind for FDX and we suspect other transport & logistics companies.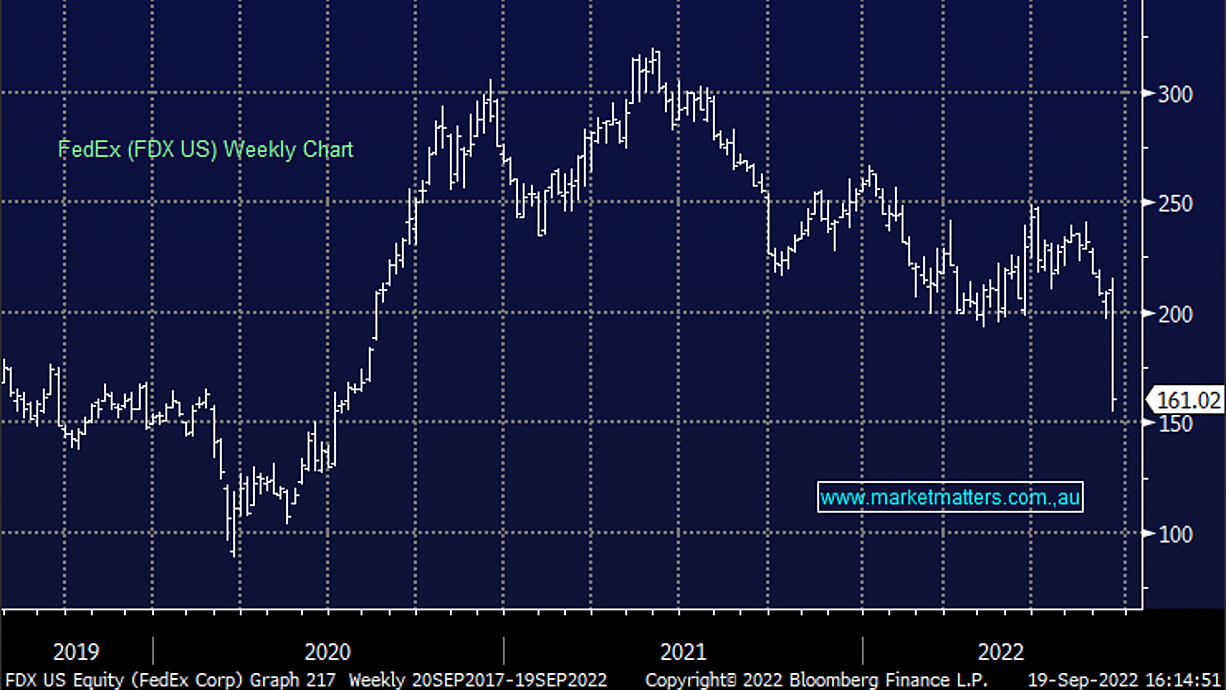 Ive Group (IGL) $2.38
IGL (halt): The integrated marketing company was in a trading halt today raising $18m in an institutional placement at $2.25 while major shareholder the Selig Family are selling down 4.5m shares on the same terms (around 30% of their holding). There will be a small $2m Share Purchase Plan on the same terms with details to come for existing shareholders. The deal is to fund future growth while the sell-down is being sold as a way of improving liquidity in the stock.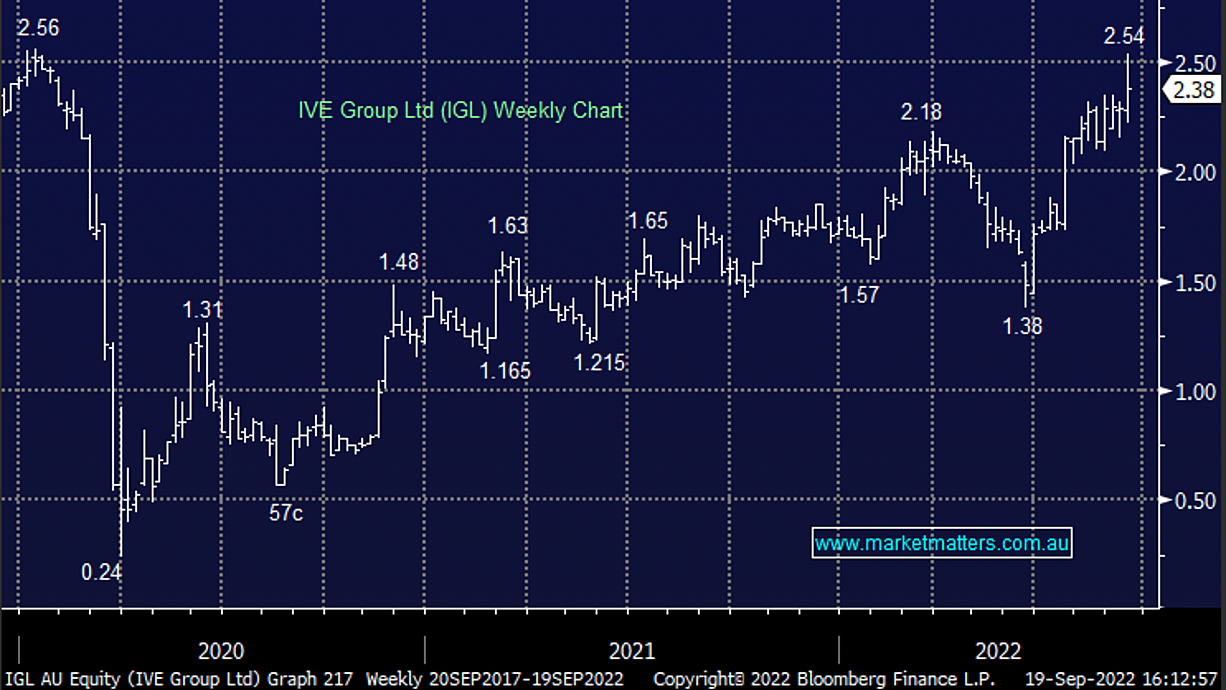 Broker Moves
Yancoal Reinstated Buy at CMB International
Maas Group Rated New Overweight at Wilsons; PT A$4.81
GPT Group Raised to Buy at Citi; PT A$4.90
Link Administration Raised to Accumulate at CLSA; PT A$4.05
Major Movers Today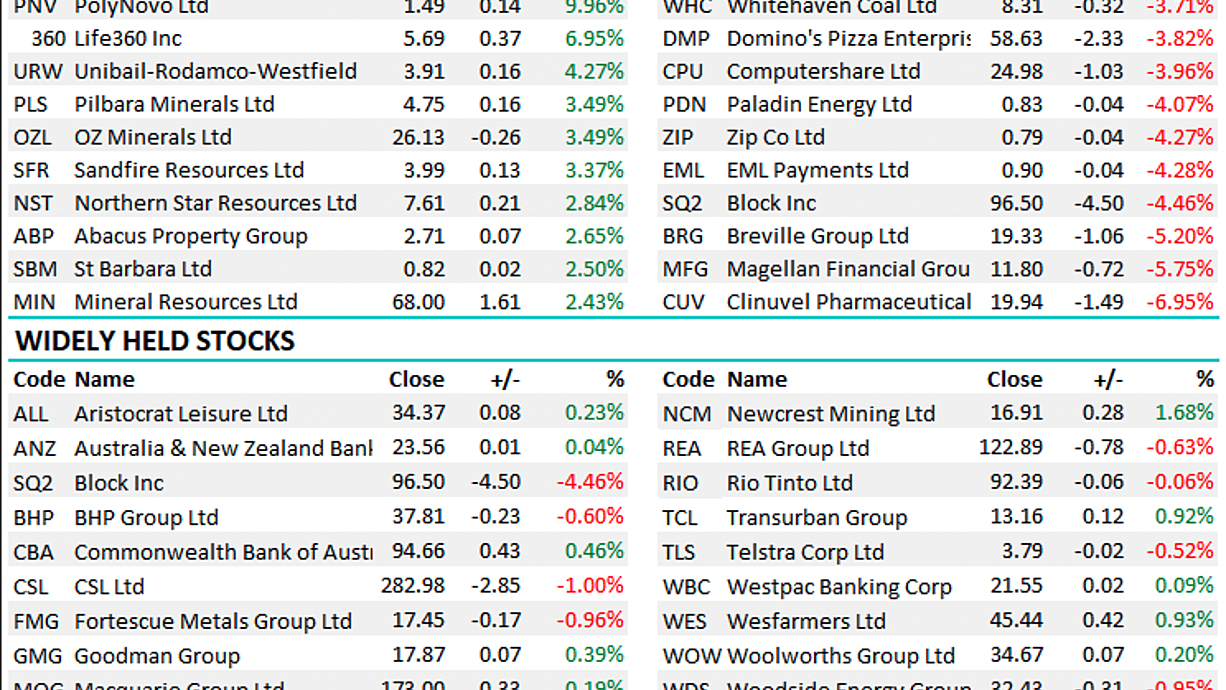 Have a great night
The Market Matters Team
---
Make informed investment decisions
At Market Matters, we write a straight-talking, concise, twice daily note about our experiences, the stocks we like, the stocks we don't, the themes that you should be across and the risks as we see them. Click here for your free trial.
The Match Out will be available each day after the market close. Follow my profile to be notified when the latest report is live.