The Match Out: The rally continues, Lynas (LYC) runs out of water, watch the US CPI print tonight
---
Another strong day for equities today with the 4th consecutive session in the black taking the index back over 7000. The index has now rallied around 280 points in just 4-days in a swift recovery from Last Wednesday's rout. Real Estate led the way as bond yields came off, also helping the consumer discretionary sector. Tech couldn't follow suit, however, that was largely due to stock-specific issues driving the underperformance of the sector. The weakest was healthcare. The focus now turns to US CPI tonight with the market looking at a fall of -0.1% MoM.
The ASX 200 finished up +45pts/ +0.65% at 7009
The Real Estate sector was best on ground (+1.59%) while Consumer Discretionary (+1.17%) continued its strong run and Energy (1.03%) bounced back
Healthcare (-0.75%) was the weakest thanks in part to Ramsay's tumble. Tech (-0.28%) was the only other sector to fall, thanks to Link's fall.
Star Entertainment ASX: SGR

 

+4.51%, rallied strongly today despite being told it was unfit to hold a casino licence by the Bell review. The review noted a number of issues but also acknowledged the impact of suspending or cancelling the licence would have. The regulator will hand down disciplinary action after the casino operator has responded.
Ramsay Healthcare ASX: RHC

 

-10.35%, the KKR-led consortium looks to have walked from takeover plans after failing to convince the board its $78/sh cash + 0.22 shares in Ramsay Sante was a sufficient bid. We will discuss this more in tomorrow's Morning Report.
Link Admin ASX: LNK

 

-20.09%, a court in the UK has advised any takeover deal would need to involve $500m set aside for potential redress of claims surrounding the Link's involvement in Woodbridge.
Lynas ASX: LYC

 

-0.34%, are battling water supply issues at their Malaysian processing plant.
Shawn Hickman was on Ausbiz this morning talking to our positioning in Resources – Click here to watch
Iron Ore rose 2.00% in Asia today continuing its bounce off recent lows. Despite the rise, Fortescue ASX: FMG

 

fell -0.92%
Gold is down -0.5% at $1724/oz
Asian stocks were strong, Nikkei rallied 0.25% but the Hang Seng outperformed, rallying +0.4%
US Futures are all higher, S&P 500 futures pointing to a +0.35% jump ahead of the inflation data due at 10.30PM AEST.
ASX200 chart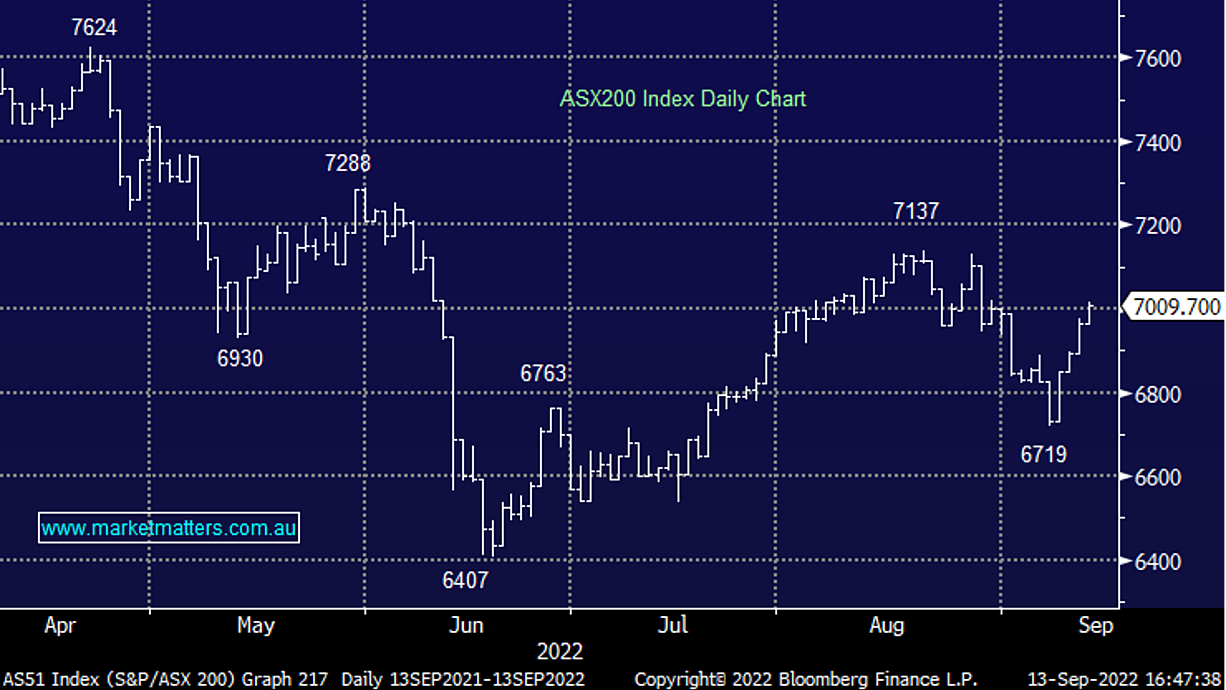 Link Admin Holdings (ASX: LNK) $3.58
LNK -20.09%: a UK court has thrown a spanner on the Dye & Durham takeover of Link, announcing around $500m may need to be put aside for any issues relating to Link's administration of the failed Woodbridge fund. The amount reflects potential redress payments to investors in the fund, and the UK court would block the takeover if Dye & Durham fails to accept the requirement. It has thrown another spanner in the long-running takeover play.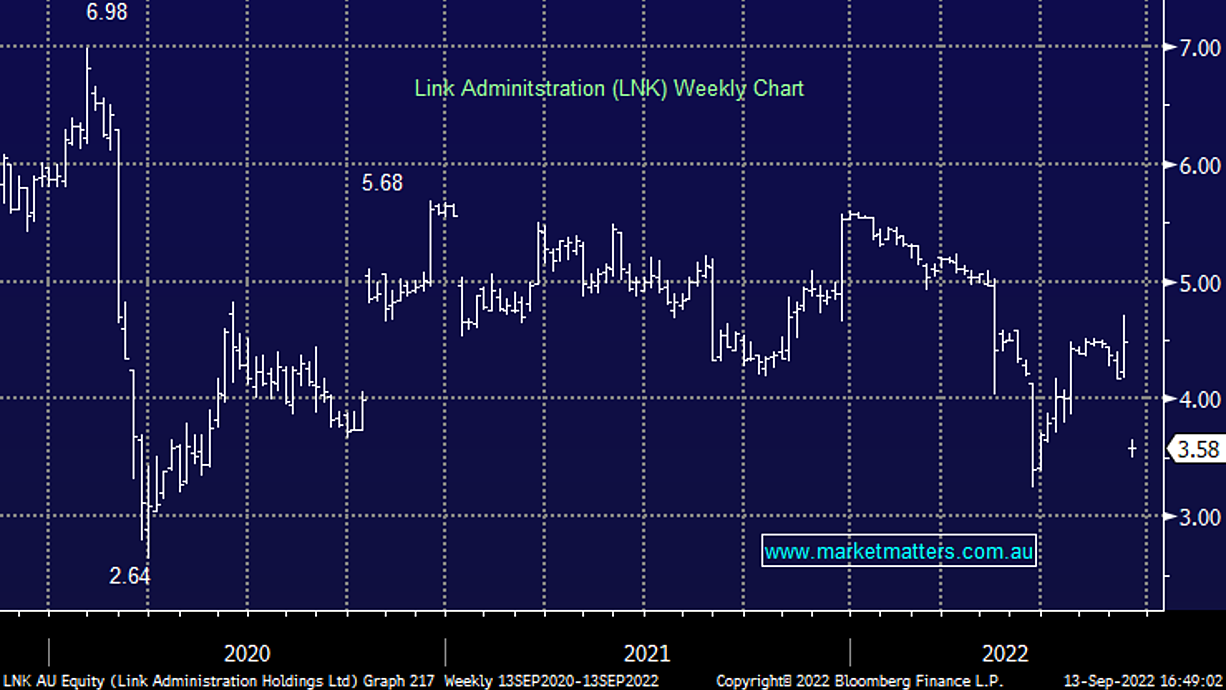 Lynas Resources (ASX: LYC) $8.79
LYC -0.34%: the rare earth miner started strong but ended with a whimper today following news of water supply issues at their Malaysian processing plant. They have been without supply from their main source for a week now after a few months of patchy supply. Since July, Lynas has been relying on a mix of trucked water and alternative sources to support the production of 800t of NdPr at the site, however, the persistence of the issues will likely weigh on the run rate in September. Lynas has provided skilled workers to help rectify the issue. Water issues aren't new for the site, and Lynas has a strong track record of dealing with it without too much disruption.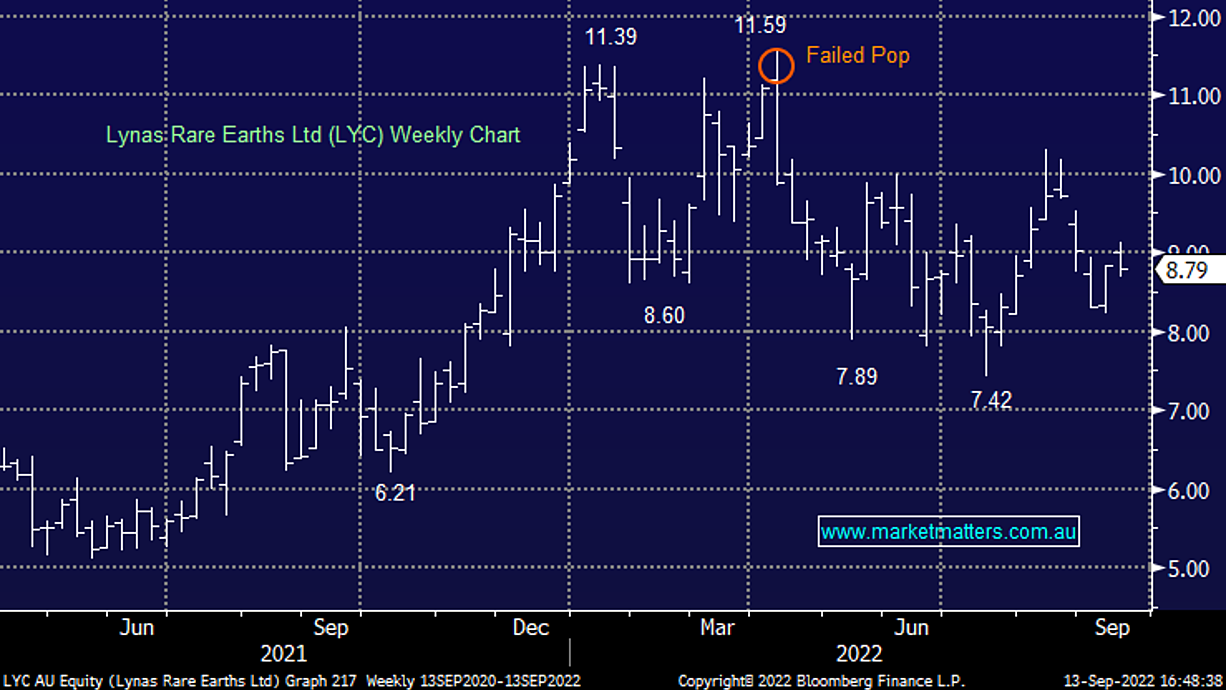 Broker Moves
Major Movers Today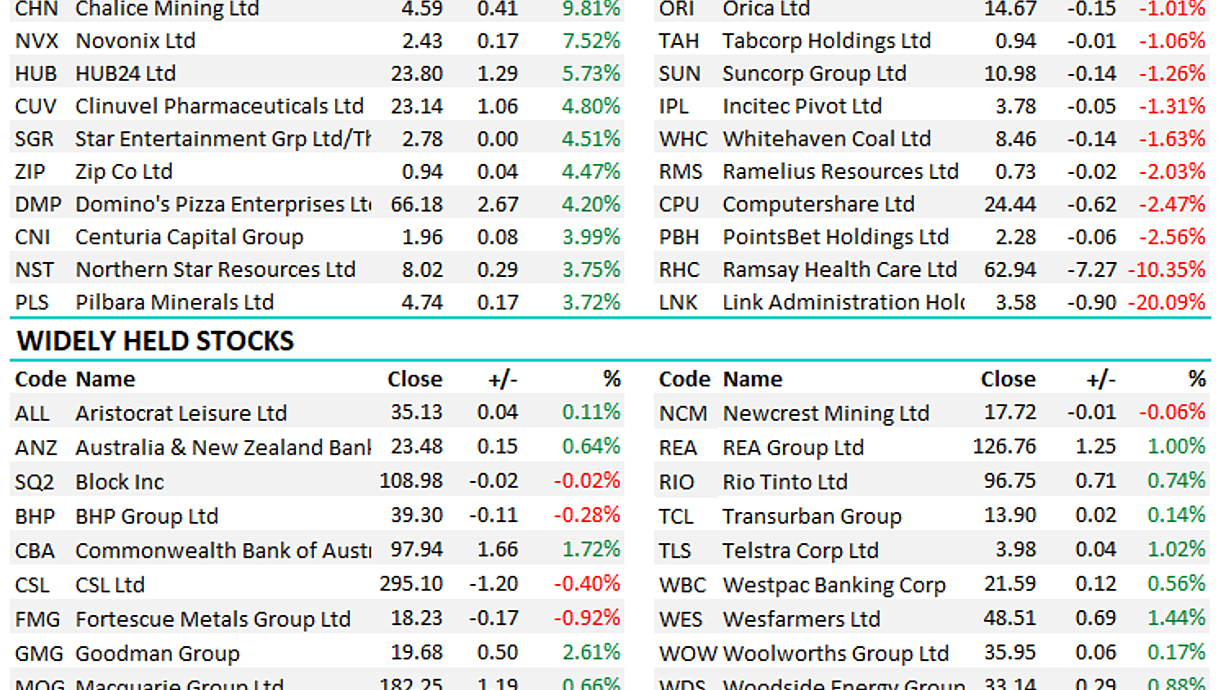 Make informed investment decisions
At Market Matters, we write a straight-talking, concise, twice-daily note about our experiences, the stocks we like, the stocks we don't, the themes that you should be across and the risks as we see them. Click here for your free trial.
The Match Out will be available each day after the market close. Follow my profile to be notified when the latest report is live.