The mid-cap gems hiding in plain sight
---
There are only 31 listed companies in the world with a market cap of over US$200B, and some of them are covered by 50+ analysts. Meanwhile, there are over 8,000 companies in the small-mid universe, some with little to no coverage. As we pointed out in the recent Ellerston roadshow, Amazon and Netflix were both small-mid caps in recent past.
In this presentation, we discuss:
Why invest in global small-mids?
Why we're "at the cusp of a major technological revolution" that will be "broad based across many industries" – with a market 10x the size of the smartphone market
The digital 'picks and shovels' that will benefit from the rollout of new technologies
Four companies set to benefit from increased data use
A UK competitor to Computershare (ASX:CPU) and Link Administration (ASX:LNK) that trades at a 30% discount to its Australian counterparts
A company set to benefit from the massive spending by 'Over The Top' (OTT) video streaming services such as Netflix, Hulu, and Amazon Prime Video. 
Ellerston Capital Global Investments (ASX:EGI) is a concentrated global mid/small cap portfolio based on high conviction best ideas which is benchmark independent. Providing true diversification to investor's global equity portfolios. Find out more
---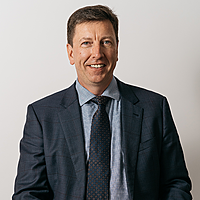 Portfolio Manager
Ellerston Capital
Bill is Co-Portfolio Manager for Ellerston Global. He has over 19 years of financial markets experience, previously working for UBS, MMC Asset Management, QIC and Kira Capital. Bill has a Bachelor of Commerce and is a CFA Charterholder.
Expertise