The momentum continues for junior resources
---
The junior resources market is continuing the momentum that started in 2016. Although we saw the gold price, which has been one of the main drivers of the recovery in the sector, fall in the latter part of the year, it has now recovered and is trading back above US$1,200/oz. We have also now seen sustained recoveries in the prices of copper, lead, and zinc - with zinc being the standout. All this, along with the continuing interest in the so called "battery" resources, lithium, graphite and more lately cobalt, has proved positive for investors and has brought life back into the market after the five years of pain. Our review of 2016, and forecasts for 2017 are covered in our 2nd "Blue Book", as well as brief coverage of 60 junior resources companies.  
---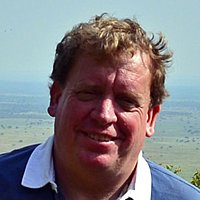 Senior Analyst
Independent Investment Research
Mark is a Senior Resources Analyst for Independent Investment Research, with a focus on junior and mid-cap listed resources stocks. With over 10 years as an analyst, following on from 17 years as a geologist, he has a good insight into the sector.
Expertise