The most crowded trades in the world
---
Towards the end of any cycle, as investors get confident and start to ignore risks, some trades can become overcrowded. What starts out as attractive returns can quickly become hot, burning investors who get caught up in the hype. In the 90s it was internet stocks, in the 00s it was financials, but what will be the crowded trades of the current cycle? At Livewire Live, we asked our global equities panellists where they're seeing crowding today. Paul Moore, CIO of PM Capital, believes that the beneficiaries of falling interest rates globally have become overcrowded over the last 30 years. One unexpected beneficiary of those trends has been McDonald's. In the highlight below, Paul lays outs why investors should be "very careful" about McDonald's, while Nick Griffin explains where he's seeing crowding in tech., 
Panellists:
Paul Moore, Chief Investment Officer at PM Capital; Nick Griffin, Chief Investment Officer at Munro Partners; Peter Cooper, Chief Investment Officer at Cooper Investors.
Key points:
Moore believes that anything directly related to falling bond yields is likely to be crowded. This includes property, consumer stocks, infrastructure, private equity, and even McDonald's restaurants.
McDonald's is a property business, but it's been selling company owned restaurants to franchisees and using the proceeds (and newly-issued debt) to buy back stock. "The whole system has become leveraged, right at the bottom of borrowing costs."
Griffin accepts that technology stocks might be getting overcrowded but notes that "crowding is something that you don't discover until after it happens."
Griffin says high-end Chinese consumers are the most voracious on the planet, they like to spend and gift money, and the more the better. Though they've made significant returns from premium consumer goods like handbags and clothing, he thinks there could be a major opportunity for Australian food and drink producers to sell to the premium Chinese consumer.
Further insights
Munro Partners is an independent global absolute return equity manager with a core focus on growth equities. Nick Griffin provides an overview of Munro Partners here.
---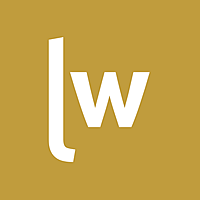 Livewire Exclusive brings you exclusive content from a wide range of leading fund managers and investment professionals.
Expertise