A slow burn for wound care stocks
---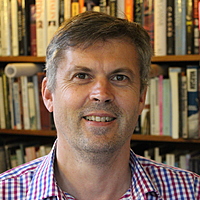 Tim Boreham
Independent Investment Research
For investors in the burns treatment house, progress has been a slow burn indeed since Avita rode the prestige of treating Bali bombing victims with its innovative 'spray on' skin technology. That was back in 2002 and my time flies. Now, Avita faces its defining moment in history with the US Food & Drug Administration expected to approve its core product, Recell, in the current quarter.
To date, Avita has struggled to gain commercial traction in the local and European markets where Recell is approved.
One ameliorating reason is that Recell is not reimbursable by government or health insurers in Europe. Here, the product has been widely used in Perth, given it was developed by Professor Fiona Wood of the Royal Perth Hospital (and 2005 Australian of the Year).
Possibly because of snobbery pertaining anything or anyone from the west, it's not been widely used in the eastern markets that count. "It's been a tough road to get uptake," says Avita chief finance officer Dale Sander.
But the US burns market – said to be worth $US5bn a year – beckons.
In simple terms, Recell formulates a sample of the patient's own skin with some secret herbs and spices, which is sprayed on to the affected area to promote cell growth. A key selling point is that an average 97.5 percent less donor skin is needed for a partial-thickness treatment and 32 percent less for a full thickness one.
Led by former Novartis high flyer Mike Perry, revamped management is confident of approval because Recell has already been used widely in the US under special access arrangements. The company wields data from two US-approved clinical trials, showing superior results to standard of care skin grafts.
"It's really is a significant advance on the standard of care for burns patients," Perry says.
More to the point, the company is appealing to the surgical bean counters: one US case study (of 11 adult patients at the Wake Forest Baptist Medical Centre) showed Recell resulted in an average 63 per cent reduction in hospital stays, from 119 days to 71 days.
Given US hospitals receive a set funding per procedure, the cost of reducing bed times goes straight to the bottom line. Avita will target a subset of 12,700 hospital in-patients with mainly second-degree burns.
The US economics are also more attractive because a Recell kit that sells for $1000 here is expected to be sold for $US5000-7000 there (at a 90 per cent gross margin). In effect, that's the price the company can get away with while presenting a financial advantage to the burns centres, many of which run at a loss.
Lest Avita be accused of gouging, the company has chalked up more than $70m of operating losses over the last decade.
Surprisingly, there are only about 300 burns surgeons in the entire US, across 127 centres. For instance the denizens of Montana have to travel across two state borders for their nearest option.
About 16 percent of these centres have already used Recell under compassionate use or trial arrangements and all the surgeons will know about it. Given the tight nature of the burns community, Avita plans to market directly rather than through a distributor.
In the US Avita also has the benefit of the backing of the nation's disaster preparedness agency, BARDA, which is kindly funding two Recell paediatric trials to the tune of $13m.
Perry says while Avita is initially focused on burns, Recell is a platform technology that can be used for other wounds such as venous leg ulcers and diabetic foot ulcers. It's also been used to treat the horrendous scars left by the sort of mystery flesh-eating bugs afflicting folk on Victoria's Mornington Peninsula.
Another application is for vitiligo, the pigmentation disorder that afflicted the late Michael Jackson but is especially prevalent among Asians.
In case you missed it, June 25 was World Vitiligo Day.
"We are the only product in the foreseeable future that can restore pigmentation to the skin as it was originally," Perry says.
An avid fund raiser over the decade, Avita in June tapped the well for a further $16m to fund the US push, by way of an institutional placement at 5c apiece.
Avita's case for pending US-driven prosperity is bolstered by the commercial background of its leaders, who have plenty of big name healthcare companies scattered across their CVs
Prof Woods, who was an Avita director, left the building some time ago.
Such is Avita's confidence in US approval that it's leased a 2200 square metre facility in Ventura, California to make the Recell kits.
But if Avita fails in the world's biggest healthcare market – and it faces stiff competition from alternative products – shareholders will be feeling well and truly burnt.
Polynovo (PNV) 49c
There's a notable valuation chasm between Avita's $67m market and the $320m ascribed to Polynovo, which is developing a scaffold-type device for surgical and reconstructive wounds using technology developed by the CSIRO.
Both have similarly modest revenues.
A key difference is that Polynovo already has Food & Drug Administration approval for its key product Novosorb and already sells in the US. As with Avita, Polynovo has a contract with BARDA, with receipts from that agency accounting for $1.67m of the first half revenue.
Novosorb is also approved in NZ, South Africa and Israel and is sold locally under a special access scheme. The company has applied for priority review status with the local Therapeutics Goods Administration, which in turn could lead to European approval.
Resembling a square of packaging foam, Novosorb acts as a base for cell regrowth, whilst disrupting the ability of proteins to form knotty structures in the wound area. The mat is then absorbed into the body.
Polynovo has just finished recruiting 30 patients in Australia and France for a trial of full thickness burns. The results will be used to support a marketing application with the European regulator.
In short, Polynovo looks to have progressed further than Avita commercially, but the company has a similarly chequered history: it was owned by Metabolic, which failed to develop a fat-busting drug called AOD9604. The drug was later made famous during the Essendon Football Club's drugs scandal in 2013.
Burns are only about 10 percent of Polynovo's target market: other applications for Novosorb include breast reconstructions, hernia repair and orthopaedic work.
As with Avita, Polynovo can make strong claims about having a superior product to the existing standards of care but the tricky part is convincing crusty surgeons to change their ways.
Tim Boreham edits The New Criterion
Disclaimer: The companies covered in this article (unless disclosed) are not current clients of Independent Investment Research (IIR). Under no circumstances have there been any inducements or like made by the company mentioned to either IIR or the author. The views here are independent and have no nexus to IIR's core research offering. The views here are not recommendations and should not be considered as general advice in terms of stock recommendations in the ordinary sense.
ENDS
---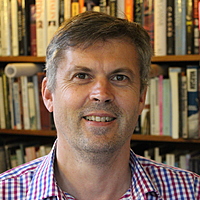 Editor of New Criterion
Independent Investment Research
Many readers will remember Boreham as author of the Criterion column in The Australian newspaper, for well over a decade. He also has more than three decades' experience of business reporting across three major publications.