The New Criterion: alternative housing investments at both ends of the age spectrum
---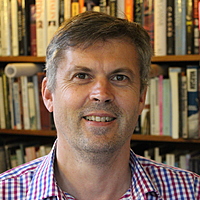 Tim Boreham
Independent Investment Research
With Australia facing housing problems at both end of the demographic scale, alternative providers are eyeing the opportunities.

At the more youthful end, hordes of first time buyers remain locked out of the market because of ongoing affordability issues and lack of access to credit as the banks pull back on high loan to valuation lending.
As for the welling aged cohort, , plenty of retirees have a decent asset – their house – but not enough income to get by without resorting to eating cans of Pal.
To date, Domacom (DCL, 13c) has been a vehicle for frustrated home owners to start climbing the property ladder with a fractional investment (a minimum $2000) in one or more of the properties held by the fund.
Domacom has also offered fractional access to other assets, too, with 100 investors chipping in $1.8m for the Sapphire Wind Farm project in NSW.
After a seven year struggle to win regulatory approval, Domacom is girding to launch an equity release product that enables cash-strapped retirees to sell a portion of their home to one or more investors.
The offering, Senior Equity Release, is pitched at self managed super funds via financial advisers.
As well as convincing the Australian Securities and Investments Commission the scheme was kosher, Domacom prevailed in court over the Australian Taxation Office, which argued Domacom's products could breach the 'single purpose test' that decrees that a super fund's investment must serve members and nothing else.
Last year's Federal Court win – which the ATO has declined to appeal – enshrined the ability of an SMSF to co invest in a property and then rent it to a related party.
The decision is a "game changer", Domacom CEO Arthur Naoumidis told the recent annual Australian Microcaps Investment Conference in Melbourne.
"You can use your SMSF to co invest in a property and you or a relative can rent it," he said.
The terms and conditions are somewhat laborious but as with reverse mortgages schemes, the owner continues to reside in the property and can never be turfed out. The resident also continues to benefit from capital gains on their remaining share of the property.
Nothing is ever free and the home owner incurs a 4.4 per cent "service fee" paid five years in advance. After five years, an additional portion of the home is sold to fund the fees.
Investors benefit from any capital gains (or risk capital losses) on their share of the investment.
On the other side of the deal, the investor receives a set 3 per cent of this fee, with the balance used to fund the co investor's proportionate share of costs such as property management and insurances.
Equity release schemes are a variation on the reverse mortgages which the banks adopted with gusto in the noughties, only to come a cropper during the global financial crisis.
The crisis highlighted the mismatch between funding long-term loans of 15 years or more and the banks' reliance on short term wholesale funding, which seized up like an old engine during the financial meltdown.
Most banks have now withdrawn from that market.
Domacom's fractional investing products are approved by 44 dealer groups, representing 1200 planners or about 5 per cent of the planning market. But so far planners have been unwilling to recommend partly because Domacom lacked a funding source to gear up its property investments.
This impediment melted away after Domacom recently won the support of a $50m facility from Latrobe Financial, owned by the global giant Blackstone.
"It's significant because financial advisers need to consider the tax effective of their advice and having an unleveraged property investment is simply not tax effective," Naoumidis says.
Domacom this month placed $3 million of shares to Halo Investments, which gives the advisory and funds management group a 19.9 per cent stake in the company. Halo also underwrote a further $3m rights issue at 7c a share.
Domacom shares have sagged since listing at 75c apiece in November 2016, but have surged 60 per cent since late October.
Apart from making losses -- $5.7m in the 2018-19 year - Domacom's problem is scale, or lack thereof. The company has funds under management of $60m, which Naoumidis describes as "not great but not zero."
The company forecasts Domacom $600-700m of funds under management would be needed to reach breakeven position.
The founder of listed administration outfit Praemium, Naoumidis says funds under management can grow quickly once a platform business gains traction.
"It took us five years to get to $40 million under management in January and only six months to grow that by 50 per cent,' he says. "We have all of our ducks are in a row now."
Cedar Woods Properties (CWP) $7.03
Speaking of collective property investments, Cedar Woods CEO Nathan Blackburn proudly notes the Perth-based pure-play property developer has chalked up a record full-year profit despite the most difficult market conditions the business has ever faced.
Come to think of it, that's a big call because Cedar Woods listed just before the 1987 share market crash and since then has endured the 1990s property meltdown and all the horrors of the global financial crisis.
"Since listing we have always made a profit and paid a dividend," says Blackburn, who took the top job two years ago.
"25 years ago we were just a Perth land developer. Now we are operating across four states in housing and commercial opportunities."
Blackburn attributes Cedar Woods ability to navigate the tempestuous property cycles to its diversification strategy, not just with geography but with product type and pricing.
The company is currently rolling out residential developments in Perth, Melbourne, Brisbane and Adelaide: a mix of townhouses, apartments and conventional housing. While settlements have slowed, Blackburn says the company has been able to maintain its earnings because it has more projects on the go.
"The vast majority of sites in our portfolio are active or soon to be active," he says. "We are not generally in the business of land banking. We want our capital to be working harder than sitting on a site with a view to generating earnings in seven to ten years."
The Sydney market is a notable absentee from Cedar Woods repertoire, which he attributes to lack of available land and still-toppish valuations. While Sydney's population is growing strongly, Melbourne's and Brisbane's population is even more robust and even sleepy Adelaide is close to reversing the historic seepage of its denizens to the eastern states.
When developers were abandoning the City of Churches four years ago, Cedar Woods acquired a 17 hectare site, 1000 lot site at Glenside (three kilometres east of the CBD) from the state government.
He says a similar site in Melbourne would have fetched four times as much. "Glenside is arguably one of our strongest developments," he says. "It will contribute to our earnings for the next decade."
In western Melbourne Cedar Woods is furthering a mixed-use development at Williams Landing, to avail of improved rail and road access. The 3000-lot development will incorporate a new town centre that is expected to be an office hub for 10,000 workers.
This month the company also shelled out $56m for a 43 hectare lot in outer northern Melbourne, earmarked for a 500-lot housing estate.
In its home market, Cedar Woods paid $21 million for a 12 hectare at Hamersley, in the city's north.
Despite surging by more than 30 per cent over the last year, Cedar Woods shares still yield around 4.5 per cent. The wildcard, of course, is how robust the green shoots of a housing recovery really are.
Tim Boreham edits The New Criterion
Never miss an update
Enjoy this wire? Hit the 'like' button to let us know. Stay up to date with my current content by
following me
below and you'll be notified every time I post a wire
Welcome to Livewire, Australia's most trusted source of investment insights and analysis.
---
To continue reading this wire and get unlimited access to Livewire, join for free now and become a more informed and confident investor.
Many readers will remember Boreham as author of the Criterion column in The Australian newspaper, for well over a decade. He also has more than three decades' experience of business reporting across three major publications.
........
Disclaimer: The companies covered in this article (unless disclosed) are not current clients of Independent Investment Research (IIR). Under no circumstances have there been any inducements or like made by the company mentioned to either IIR or the author. The views here are independent and have no nexus to IIR's core research offering. The views here are not recommendations and should not be considered as general advice in terms of stock recommendations in the ordinary sense.
---

Never miss an update
Get the latest insights from me in your inbox when they're published.
---
---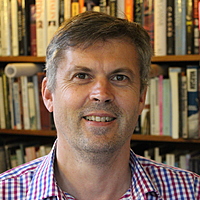 Editor of New Criterion
Independent Investment Research
Many readers will remember Boreham as author of the Criterion column in The Australian newspaper, for well over a decade. He also has more than three decades' experience of business reporting across three major publications.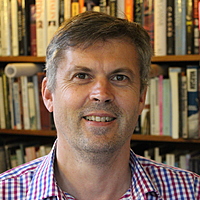 Editor of New Criterion
Independent Investment Research
Many readers will remember Boreham as author of the Criterion column in The Australian newspaper, for well over a decade. He also has more than three decades' experience of business reporting across three major publications.