The New Criterion: Not so fertile ground for IVF leader
---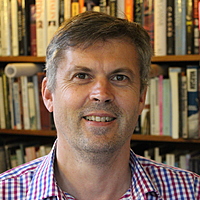 Tim Boreham
Independent Investment Research
The flagging housing market and sagging consumer sentiment ahead of the federal and NSW elections have affected the performance of an unlikely ASX-listed exponent - the assisted reproduction outfit Virtus Health (VRT, $3.98).
Judging from Virtus's recent half year results from IVF leader Virtus Health (VRT, $3.98), financial considerations are weighing heavily on would-be parents' willingness to undergo fertility procedures, which aren't cheap and certainly aren't guaranteed of success.
The trends point to stronger growth in the no-frills end of the sector, which offers basic reproductive services for patients with simpler needs who aren't fussed about choosing their own specialist.
Think of Jetstar versus Qantas.
Virtus's results showed "full service" volumes declined 0.8 per cent, but turnover from its budget The Fertility Clinic chain grew 17 per cent. Overall, Virtus's Australian cycles grew 2 per cent to 8085, compared with an overall flat market.
While this implies Virtus gained market share, low-cost procedures accounted for 17 percent of the company's cycles in the first half, compared with 30 percent for the overall market. The company reckons its "targeted activities'' – a.k.a. price cuts in Queensland and NSW – can get this figure up to 20 percent.
"Low cost is not for everybody," cautions Virtus CEO Sue Channon. "Some (women) have complex fertility issues and need our premium services."
Virtus's NSW home market was especially soft for Virtus, which the company describes as "unusual" as it had been growing strongly over the previous two years.
"We planned a strategy to respond to low cost services and that delivered a market share increase, but at a lower margin," says Channon.
Channon opines the housing market undoubtedly has been a factor in the subdued NSW performance, but reckons it's a "slight pause" rather than something more systemic.
"NSW had been growing well. You can have a period of good growth and then it goes flat, it can be impacted by local economics."
She adds it's too early to say whether current-half conditions have improved.
The IVF market was shaken up when GP and diagnostic giant Primary Healthcare (now Healius, HLS, $2.69) entered the low-cost, bulk billing IVF sector, staring with a Brisbane clinic in 2017 and then expanding to Sydney, Melbourne and Perth.
The Healius half-year results showed an IVF revenue increase of 18 per cent to $6.6m. In the context of a $1.7bn a year company the fledgling division is barely a line item, but for the booming IVF sector it was a wake-up call to cut the often prohibitive cost of cycles.
Overall, Virtus reported an 11.7 per cent net earnings decline to $14.6m on revenue of $140.6m, up 5 percent.
Monash IVF (MVF, $1.09), the other pure-play listed assisted reproduction stock, reported a similar profit decline to $10.7m with revenue edging up 0.3 per cent to $77.2m
In contrast to Virtus, the Victorian based Monash IVF saw a 7 percent increase in premium cycles, which adjust for the impact of the departure of a "fertility specialist" in September 2017.
That's a reference to celebrity baby whisperer Dr Lynn Burmeister, the company's busiest practitioner who departed in less than cordial circumstances.
During the half Monash IVF's overall cycles declined 3.6 per cent to 3392 and the company's local earnings fell 27 per cent (the overall decline was tempered by the performance of the company's offshore clinic in Kuala Lumpur).
With the local market maturing, Virtus is pinning its growth hopes of expanding its overseas operations, which account for 20 percent of the company's revenue.
Virtus has centres in Ireland, Copenhagen and Singapore and recently opened in Britain's Southampton. While these centres have been growing well, underlying half-year from the overseas ops declined 20 percent because of a number of disruptions.
"We are actively trying to increase (the international contribution) to 25 percent and possibly 30 percent, " CFO Glenn Powers says.
 "We are looking to diversify our earnings streams and that's been the common theme of our strategy since we listed almost six years ago."
As with so many other industries the IVF sector is also not immune to digital disruption, which presents threats and opportunities.
Both Virtus and Monash have been investing in time-lapse incubation technology to ensure the best embryos are selected. They are also introducing less invasive procedures for pre-implantation genetic testing, which doesn't involve taking a biopsy of the embryo.
Valuation wise, there's not much between the $330m market cap Virtus and the $260m market cap Monash IVF.
 As the world's first listed IVF company when it debuted in June 2013, Virtus enticed plenty of cooing and clucking from excited investors.
The shares soared as high as $8.70 before a series of growth temper tantrums pared the company's valuation back to the industrial average.
Monash IVF joined the ASX boards a year later at $1.85 as share and peaked at $2.56.
Trading at or near record lows, Virtus and Monash IVF shares trade on price-earnings multiples of 11-12 times and yield a healthy 6 percent.
Both have similar gearing levels, while Virtus's ebitda margin of 32.4 percent is superior to MVF's 25 percent (for the half year, at least).
 Monash also derives revenue from overseas, with its Malaysian clinics accounting for 25 percent of turnover.
In the longer term, the sector will be supported by the biological reality that one in six couples of reproductive age will struggle to have children. "You may worry about living expenses but fertility doesn't improve with age," says Powers.
Indeed.
Meanwhile, Monash IVF is being steered by chairman Richard Davis while the board scours for a replacement for CEO David Morris, who quit for personal reasons last October.
 Davis also sits on the board of funeral operator Invocare, but there is no truth to the rumor the companies plan to merge the world's first vertically (or horizontally?) integrated cradle-to-grave provider.
Memphasys (MEM) 2.2c
Of course the infertility problem often lies with the male, with the quality of mankind's sperm diminishing globally for environmental or other reasons (no-one's quite sure why).
Minnow Memphasys may have the solution with a device to select the best semen sample for use in IVF and tilt the often poor odds of conception in a couple's favour.
The device, called Felix, uses polymer membranes to sort sperm by size and electrical charge (the best 'swimmers' have a negative charge). This replaces a lab-based method called density gradient centrifuge or "swim up", which is labour intensive and can damage the sperm's DNA.
Under a research collaboration with Monash IVF, Monash IVF gets first dibs on any commercialised device.
Memphasys is in the throes of raising $3.64m in a rights issue at 2c apiece to develop Felix which, by the way, is Latin for 'joy'.
There hasn't been much joy for Memphasys (formerly NuSep) over the last decade with a revolving door of CEOs and a failed attempt to buy an erectile dysfunction company.
But under new management it finally looks to be leading investors into more fertile territory.
--
Tim Boreham edits The New Criterion
Disclaimer: The companies covered in this article (unless disclosed) are not current clients of Independent Investment Research (IIR). Under no circumstances have there been any inducements or like made by the company mentioned to either IIR or the author. The views here are independent and have no nexus to IIR's core research offering. The views here are not recommendations and should not be considered as general advice in terms of stock recommendations in the ordinary sense.
Never miss an update
Enjoy this wire? Hit the 'like' button to let us know. Stay up to date with my current content by
following me
below and you'll be notified every time I post a wire
Welcome to Livewire, Australia's most trusted source of investment insights and analysis.
---
To continue reading this wire and get unlimited access to Livewire, join for free now and become a more informed and confident investor.
Many readers will remember Boreham as author of the Criterion column in The Australian newspaper, for well over a decade. He also has more than three decades' experience of business reporting across three major publications.
---

Never miss an update
Get the latest insights from me in your inbox when they're published.
---
---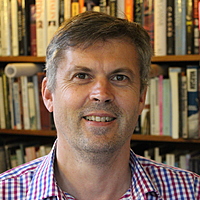 Editor of New Criterion
Independent Investment Research
Many readers will remember Boreham as author of the Criterion column in The Australian newspaper, for well over a decade. He also has more than three decades' experience of business reporting across three major publications.