The New Criterion: tackling the asthma prevention market is no wheeze
---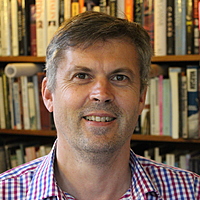 Tim Boreham
Independent Investment Research
The global asthma market is huge, but developing asthma prevention and management devices has hardly been a wheeze for the listed Adherium and Respiri. It doesn't help when some patients adopt a novel approach to usage …
Adherium (ADR) 7.5c
Judging from a yarn told by Adherium CEO Arik Anderson, the respiratory medicine monitoring house has more consumer education to do despite moving 100,000 units of its Smartinhaler asthma devices to date.
The story goes that a doctor was puzzled by erratic readings from one of the company's Smartinhalers that encase a standard Ventolin puffer canister.
Asked to demonstrate usage, the patient pushed the device against her chest and released the medicine. "She said it made her feel better," Anderson says.
As Anderson reasons, if it weren't for the Smartinhaler, the physician would have been none the wiser about the patient's unconventional application technique. "The doc could get to the root of the problem because he had the data. Otherwise she would have kept doing the same thing."
As medical devices, the Smartinhalers aren't exactly rocket science -- which is probably why they're being commercialised with manufacturing partner AstraZeneca.
But we have say that not everyone's gasping with elation. In a classic case of founder's syndrome, founder and former CEO Garth Sutherland recently departed the board and the shares are trading below their cash backing.
Anderson dubs Adherium as "not an inhaler company, but an adherence company with the world's biggest data set for respiratory medicine usage."
Approved for sale in the geographies that count, the devices monitor how well asthma (and chronic obstructive pulmonary disease) patients are complying with medication regimens.
The data is sent wirelessly to the patient's (or carer's) mobile phone app.
Adherium exists because adherence rates are so poor: typically patients take between one third and one-half of the dose they're meant to.
Clinical studies showed the Smartinhalers improving compliance by 59 per cent in adults and 180 per cent in children.
Before listing in August 2015, the New Zealand based Adherium had spent two decades perfecting the devices. The company was able to list (and raise $35m) on the strength of the ten-year deal to supply AstraZeneca with product.
AstraZeneca makes the Symbicort aerosol inhaler that's used by six million asthmatics globally.
In September the Food & Drug Administration approved Adherium's next gen device called SmartTouch, specifically designed to be used with the Symbicort puffers.
This SmartTouches record the time and date of inhalation and transmits and also stores medication patterns.
While Adherium has been deemed a technical and clinical success, the board realised that clipping the ticket on AstraZeneca sales isn't going to provide exponential revenue growth.
Hence the company's new push into the direct-consumer market supported – hopefully – by reimbursement from insurers.
This strategy was a key reason for hiring Anderson, a Wisconsin whose last role was as president of Terumo Cardiovascular Systems 's perfusion and surgical devices division.
Anderson is charged with building the company's sales and marketing function, which currently does not exist. "We have been inadequate in making a noise about ourselves," he rues.
The company has launched a trial digital-based marketing campaign in NZ, aimed at signing up 1300 customers. The target audiences are 5-18 year olds living at home and the geriatric population (more in relation to chronic obsessive pulmonary disease, or COPD).
The clean and green isles renounced by Barnaby were not chosen for their over-the-odds asthma rates, but because everyone tends to know each other and thus word travels more quickly through clinical and asthma support networks.
The findings will support a planned launch in the US in the second half of 2017-18.
As with so many consumer medical devices, the issue is how many patients will pay – and how much.
Management hopes the trials will support a decision by health insurers to include the device on its reimbursement schedules. The company is also targeting large organisation such as Apple and Google that self-fund their insurance.
"We can save them $1500 per patient on average, just for asthma," Anderson says. "With COPD the opportunity for savings is dramatically heightened but they tend to be slow moving (in their decision making)"
Adherium recorded $2.3m of revenue in the 2016-17 year, but lost $12.8m. In the September (first) quarter of the current financial year, Adherium lost a further $4m on receipts of $622,000
At Adherium's recent AGM, management said it was targeting sales of a minimum 25,000 devices in the current year, with revenue of $5.7-7m, maximum cash burn of $12m and an-end-of-year cash balance of $10m.
The company says $2m of revenue in the December quarter is as good as in the bank, with $2.6m expected in the June (second) half.
Meanwhile, Adherium shares remain well adrift of their 50c listing price and the $13m market valuation is worth less than the $18m of cash on hand.
Anderson believes that after the IPO some investors made "certain assumptions" about the devices penetrating Simbicorp's six million customers and were disappointed.
Respiri (RSH) 3.7c
Listed life hasn't exactly been a wheeze for Respiri either, with the developer of a mobile-phone based asthma diagnostic facing a revolt against the re-election of star chairman Leon L'Huillier.
At Thursday's AGM, a posse of investors accounting for more than the requisite 5 percent had sought to replace the former head of Victoria's Transport Accident Commission with their own candidate, citing remuneration concerns.
The agitators also would have had the cudgels out for director Timothy Oldham, who did not seek re-election.
But L'Huillier's bacon was saved thanks to the support of 16 percent shareholder, pokies baron Bruce Mathieson (L'Huillier also sits on the board of the Mathieson's Australian Leisure and Hospitality Group).
With 70 per cent of holders endorsing the re-appointment, Mathieosn had plenty of other friends on the register as well.
When it was known as Isonea the company developed the first iteration of the AirSonea device, which uses an app to diagnose the patient's breath.
Current management contends the prototype was rushed to market in 2013, with poor engineering and lack of IT support for users.
Whatever the case, the device bombed.
Pending regulatory approval, Respiri plans to launch an improved version which is easier to grip and to place on the neck. The wheezes are then analysed by a Bluetooth connected algorithm.
AirSonea has been approved for use by US, European and local regulators, but commercialisation still looks like being a few months away.
In the meantime the company is scouring for distribution partnerships and L'Huillier reports expressions of interest from more than 20 parties globally.
Ultimately, success depends on the willingness of parents with asthmatic kids to fork out a couple of hundred bucks for the device – or else trust their own instincts.
Tim Boreham authors The New Criterion
Tim.boreham@independentresearch.com.au
Disclaimer: The companies covered in this article (unless disclosed) are not current clients of Independent Investment Research (IIR). Under no circumstances have there been any inducements or like made by the company mentioned to either IIR or the author. The views here are independent and have no nexus to IIR's core research offering. The views here are not recommendations and should not be considered as general advice in terms of stock recommendations in the ordinary sense.
Never miss an update
Enjoy this wire? Hit the 'like' button to let us know. Stay up to date with my current content by
following me
below and you'll be notified every time I post a wire
Welcome to Livewire, Australia's most trusted source of investment insights and analysis.
---
To continue reading this wire and get unlimited access to Livewire, join for free now and become a more informed and confident investor.
---
---
Many readers will remember Boreham as author of the Criterion column in The Australian newspaper, for well over a decade. He also has more than three decades' experience of business reporting across three major publications.
---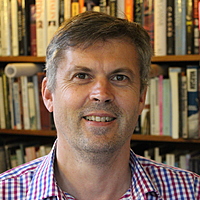 Editor of New Criterion
Independent Investment Research
Many readers will remember Boreham as author of the Criterion column in The Australian newspaper, for well over a decade. He also has more than three decades' experience of business reporting across three major publications.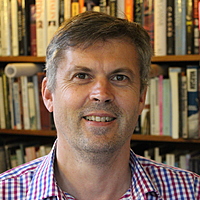 Editor of New Criterion
Independent Investment Research
Many readers will remember Boreham as author of the Criterion column in The Australian newspaper, for well over a decade. He also has more than three decades' experience of business reporting across three major publications.