The New Criterion: the learnings from new recruitment stock
---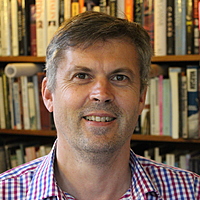 Tim Boreham
Independent Investment Research
After 'firing' the hero to zero dud 1-Page, investors again are backing recruitment stocks with a 'hire' purpose.
Schrole Group (SCL): not yet listed
Pay attention class!
The lesson from this education recruitment play is that there's still investor appetite for small cap listings that offer more than vague aspirational statements.
A proposed backdoor listing – yep, they're still happening – Schrole has closed 50 per cent oversubscribed in its quest to raise $2m at 2c apiece, for an overall market valuation of just over $11m.
Founded by former principal Rob Graham and Greg Smith in 2013, Schrole is based on two cloud-based recruiting platforms for domestic and international schools (Schrole Connect), as well as one to source relief teachers (Schrole Cover).
A third arm, Schrole Develop provides corporate training.
Schrole Connect has signed up just over 200 schools, roughly split between domestic and overseas colleges of learning. 
The latter would seem to provide the greatest prospects because of the difficulty in attracting English speaking teachers to far-flung parts of the world.
Graham says globally there are 8900 international schools, employing 400,000 teachers. But turnover runs at 80,000 – 20 per cent -- which means a constant need to find new ones.
"We are long in the tooth and know what schools want," he says. "We are not solving every problem in the world. We are solving a specific problem for a specific domain."
One problem is lack of awareness: local teachers are oblivious to the overseas jobs on offer and few will venture offshore. As a result, they're doing themselves out of $US100,000 salaries that usually includes other perks such as flights, rent assistance and their own children's education.
Australian rank-and-file teachers earn $70,000 to $100,000. "You will end up with a fantastic salary and you will be able to save a lot of money,'' says Graham, who headed schools in China, Belgium and Norway.
While applicants don't pay a fee for a standard placement, they can fork out $75 for a Linked in Premium style privilege that allows them to apply for any of the participating schools' jobs on offer.
In 2014-15 Schrole turned over $3.55m and made a profit of $715,000. In 2015-16 it generated revenue of $1.779m and lost $1.32m.
A case of the top-of-the-class student falling in with the wrong crowd?
Graham' says in that formative the consulting division did a lot of work for the mining industry, which the fell in a hole and lost its appetite for leadership training courses.
Graham won't provide financial forecasts – he's no class dunce – but he is entitled to 280m performance shares, based on annual revenue reaching $7m within 36 months and ebitda reaching $3m within four years.
 "We are very motivated to achieve our performance share taregts and would litke to do so in advance of these dates," he says.
Schrole is back-dooring through the shell of property investor Acquaint Capital, with a listing date of mid October. 
Class dismissed!
LiveHire (LVH) 83c
Schrole's early success suggests that investors in the listed recruitment sector have overcome the trauma of the Silicon Valley one-page resume dud 1-Page, which last week sold the remnants of its operating business for a token $1.
After a languid start after the company's June 2016 listing at 20c apiece, LiveHire shares have doubled in the last four months as the 'talent community' signs on more blue-chip corporate clients.
The internet may be the great enabler, but when it comes to recruitment the web threatens to revert productivity levels back to the days of the resume penned with a quill and parchment.
Five years ago, says LiveHire's founder and "growth director" Mike Haywood, the average job posting received 40 applications. Because applicants need only push a button to apply for the most unsuitable positions, this number has swelled to 120.
For employers, the average cost of hiring someone is $6000 and the process has blown out from an average 28 days to 68 days.
Backed by recruitment doyen Geoff Morgan, LiveHire has attracted big-name clients to its talent pool model that curates an updated candidate list for every job in the organisation.
"The secret to LiveHire is candidates own their data and can join the talent pools of as many companies as they want," Haywood says.
When a c.v. is updated, it is automatically refreshed across the databases of the participating employers.
LiveHire's sign ups to date include the Alfred Hospital, Barwon Health (Australia's biggest public healthcare provider), Qld Health, health insurer BUPA, accountant KPMG and General Pants.
The company recently pushed into the mining sector, winning the mandate to handle the Roy Hill iron ore mine and its 1700 workers.
In the case of General Pants – an apparel retailer that needs to replace 600 of its 1300 staff each year – the hiring process was cut from 28 days to two days.
"When we listed we were managing 56,000 (candidates) and now we have 362,000 across 50-plus talent communities," Haywood says.
LiveHire charges employers 50c for every candidate on their database, with a recommended ten registered candidates for every job in the organisation.
In the June quarter LiveHire reported cash receipts of $330,000, up 30% with a cash burn of $349,000. The company has cash of $17m, having raised $12.5m in March at 44c apiece.
We see two dangers to the LiveHire model.
Firstly, many companies won't want to share a candidate pool with rivals. Haywood argues that in the supposed war for talent, the parties have surrendered in favour of collaboration.
The second is that most companies will keep doing what they have always done and keep a list of unselected candidates in the bottom drawer. Others stipulate that past candidates need not apply.
Haywood argues the candidate details quickly turn stale and these lists are rarely revisited as a result.
The second is that most companies will keep doing what they have always done and keep a list of unselected candidates in the bottom drawer. Others stipulate that past candidates need not apply.
Haywood argues the candidate details quickly turn stale and these lists are rarely revisited as a result.
Haywood acknowledges recruitment will remain an intrinsically human-to-human process. But before the chat-and-handshake stage, there is still scope to automate the process so that mail room clerks who apply to be flight instructors are gently weeded out of the talent gene pool.
Tim Boreham authors The New Criterion
Tim.boreham@independentresearch.com.au
Disclaimer: The companies covered in this article (unless disclosed) are not current clients of Independent Investment Research (IIR). Under no circumstances have there been any inducements or like made by the company mentioned to either IIR or the author. The views here are independent and have no nexus to IIR's core research offering. The views here are not recommendations and should not be considered as general advice in terms of stock recommendations in the ordinary sense.
ENDS
---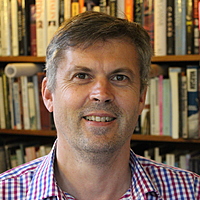 Editor of New Criterion
Independent Investment Research
Many readers will remember Boreham as author of the Criterion column in The Australian newspaper, for well over a decade. He also has more than three decades' experience of business reporting across three major publications.