The "One-stock portfolio"
---
Here's a unique test for investors: If you had to sell down your portfolio and invest it all in just one stock, ask yourself which stock would it be? While we're not supposed to have favourites, everyone does, and most people can nominate their one stock without pausing for thought.
Marcus Padley threw me a curveball by posing this unusual theoretical question during our video interview recently. To be clear, he's not advocating that investors should hold just one stock, just thinking about which stock it would be. His point is that investors are invariably deeply informed about the stock that they select. 
Marcus then explained how answering this question also reveals a critical flaw present in most portfolios, before going on to offer a simple solution anyone could put in place with a small amount of work.  
Hear direct from Marcus

Marcus Padley is the author of the Marcus Today stock market newsletter. To sign up for a 14-day free trial please click here.
Padley: The 9-point checklist for a perfect portfolio
If you missed it, in the first wire from our shoot with Marcus he ran through the 9 most common mistakes he sees when reviewing client portfolios.
Sorry, your kids aren't getting your equities (or your house)
In a zero rate world, retirees would need to explore the concept of selling down their assets to live off the proceeds, given income is fast disappearing, or as Marcus put it in our second video with Marcus: Sorry, your kids aren't getting you equities, or your house. 
---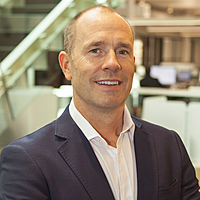 Alex happily served as Livewire's Content Director for the last four years, using a decade of industry experience to deliver the most valuable, and readable, market insights to all Australian investors.
Expertise