The post GFC 'cheap money' bubbles are popping
---
For most of the last 10 years, the world's major central banks have been creating significant amounts of cheap money. This has been primarily achieved with various QE and other liquidity programs, as well as negative interest rates in many parts of the global economy. That cheap money has found its way into a number of parts of the world's economic system and inflated several bubbles. With the Fed having been tightening on and off since 2014, those bubbles are beginning to burst, including the 'Damocles debt sword' bubble, the 'WeWork' bubble and the 'everything' bubble. The unwinding has begun. The heat is on!

---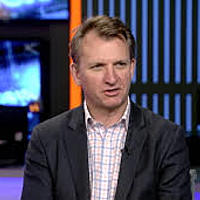 CEO & Chief Market Strategist
Longview Economics
Longview Economics, founded in 2003 by Chris Watling, is an independent research house based in London, providing three distinct yet interrelated groups of research products: Short and medium term market timing; Long term global asset allocation...
Expertise