The retail bricks-and-mortar channel is not dying, it's changing
---
It only takes a brief walk-through of one's local shopping center to realize how times have changed. I recently reminisced over the days where every second store was a "surf shop". Stores packed with Billabong, Rip Curl and Quicksilver t-shirts, board shorts and the full range of surf wear. All generations would pay premium prices, more than double what I'll pay at Cotton On or K-Mart today. Kelly Slater would have been just thirty years old and with so few world titles he could count them on one hand, and his greatest rival, the late Andy Irons, featured on just as many posters and clothing labels.
As surf culture was sweeping the world, an entrepreneurial Lex Pedersen loaded up his Ute with excess stock from surf shops in Manly. He headed north to the other end of the Northern Beaches, selling the out of season merchandise through eBay from Freshwater, through the serpentine, and all the way to Palm Beach. This was the birth of SurfStitch, perhaps one of the last remaining relics of the glory days of the surf shop. Like Billabong, SurfStitch became a stable in the portfolio of investors looking for exposure to the booming retail sector. Lex retired from his days of running SurfStitch, which peaked at an ASX market cap of $500m, and now chases a different passion when he merged his professional ambitions with his automotive expertise to create CHROME TEMPLE Investments Mach 1 Fund, Australia's first fund dedicated to investing in prestigious cars for the sole purpose of financial returns. For more information see Ally Selby's article - From classic cars to crazy art: How to turn passion into profit. 
As for SurfStitch, the company went into voluntary administration and was acquired by Alquemie Group in 2018. Alquemie Group, a retail and consumer brands investment platform is managed by ACTA Capital who acquire, develop, and license retail and consumer brand businesses that have significant growth potential or scope for operational improvement. Other brands within Alquemie Group's portfolio include LEGO Certified Stores, Ginger & Smart and Pumpkin Patch. SurfStitch delivered its most profitable year on record in FY21 and has continued that momentum into FY22.
Many would have noticed that as the number of surf shops closed, many were replaced by urban or street clothing stores like Glue, Universal and General Pants. The jeans got tighter, and the shorts got shorter. A changing of the guard, so to speak.
Founded in 1972, General Pants is an iconic specialty retailer of youth casual apparel. For the most part, it relied on the traditional model foot traffic. However, lockdowns and changes in the industry brought this to an abrupt halt. I only need look at my own consumer habits to see that the big competitor for these stores are the cheaper retailers, or online stores. If General Pants is to endure, it needs to take a leaf out of SurfStitch's book, and it is for that primary reason, that Alquemie Group entered a binding sale and purchase agreement to acquire General Pants in December 2021.
ACTA CEO, Richard Facioni, believes the acquisition presents a strategic and highly synergistic opportunity for Alquemie Group, allowing it to integrate General Pants into its infrastructure platform and merge it with its existing pure-play online lifestyle apparel business, SurfStitch. The acquisition is projected to almost double Alquemie Group's revenue and is expected to generate significant financial upside through merger synergies within Alquemie Group's portfolio.
ACTA recently launched the ACTA Capital Alquemie Investment Trust (Trust) to raise capital to fund the $50m to support the funding of the acquisition of General Pants.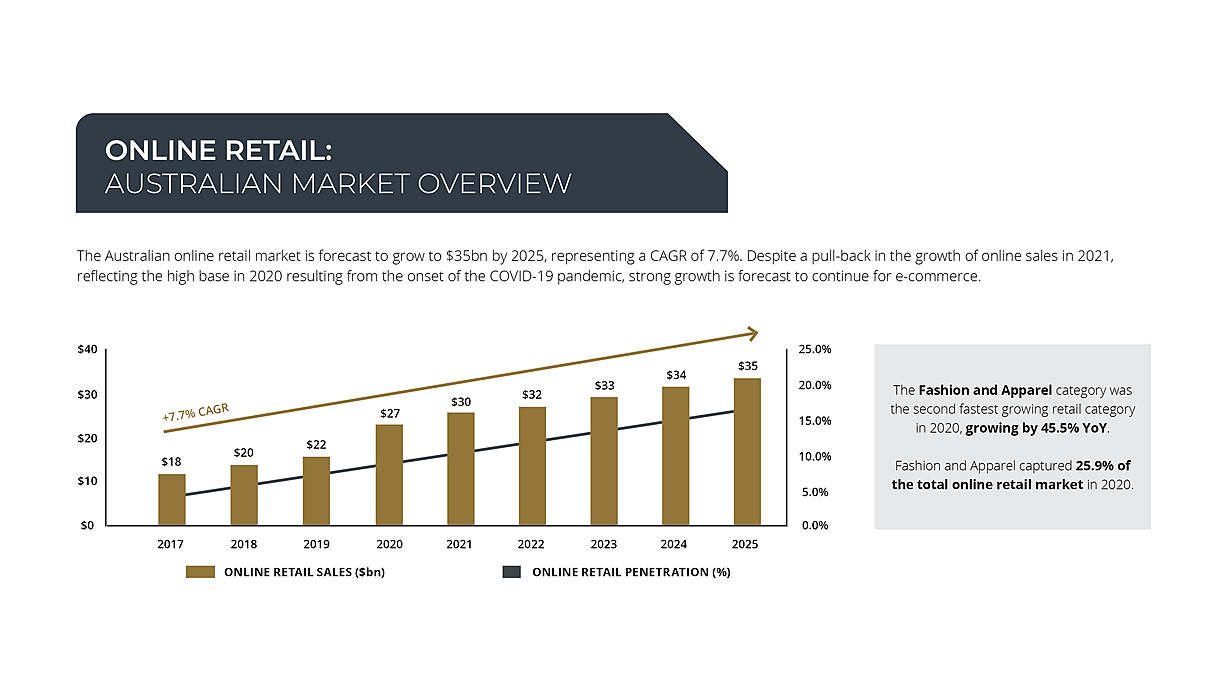 Source: ACTA MANAGEMENT PRESENTATION
With investors seeming to flock to Alternatives, particularly private equity, at a similar rate to shoppers going online, the ACTA Capital Alquemie Investment Trust presents a unique opportunity for wholesale investors to gain exposure to potentially one of the last bastions of true active management in financial markets.
ACTA believe that the traditional bricks-and-mortar channel is not dying, it's changing. With an effective omni-channel strategy in place, retailers that market authentic and desirable brands are poised to be tomorrow's winners. This is the foundation of Alquemie Group's strategy. Following the injection of fresh capital to fund the acquisition of General Pants, ACTA have ambitions to IPO Alquemie Group in the next 18-24 months. 
........
This document is prepared for use by wholesale clients only. It is a summary and marketing material only and does not constitute an offer of any kind. This material may not be reproduced, distributed or transmitted to any other person or incorporated in any way. The information contained in this document is general information only. This document does not (and is not intended to) contain any recommendations, statements of opinion or advice. In any event, the information in this document does not consider any individual person's objectives, financial situation or particular needs. Past performance and/or forward-looking statements are not a reliable indicator of future performance. Prospective investors should seek professional advice prior to making any decision regarding an investment.