The road ahead for small caps
---
After a good run for small caps, the start of November 2016 marked the start of a period of under-performance: the Small Ords index has put in +2.4% vs. +10.1% for the ASX200 since then. We asked four small cap managers how they were thinking about this, and how things could unfold from here. One key message was that it is still a stock pickers market, and that there are still great opportunities in the space if you know how to find them. Valuations remain high though for certain groups of stocks, and the risk appetite that has supported the market needs to return soon. Responses below from Harness AM, DMX AM, TBF Small Cap Value Growth Fund, and Collins St Value Fund.
Confidence needs to increase
NIGEL LITTLEWOOD, Harness Asset Management
There are two things that make share prices rise. First, earnings growth which is the long-term fundamental driver, and secondly, multiple expansion which is a reflection of increased investor confidence. It stands to reason that during a crash, P/E multiples fall to cyclical lows as sentiment is negative, and during booms when investors are optimistic or even euphoric, P/E multiples reach cycle highs.
As an investor, I focus on the underlying earnings power and growth runway that I see for a company. My projected returns are provided by the earnings growth of a stock combined with any dividends I get along the way. If I get it right and buy the stock cheap, I may get some multiple expansion too.
For small caps to move higher, confidence needs to increase, this could happen if this bull market matures and becomes a boom, which is typically driven by overly optimistic expectations and a panic to get in. However, in the current market environment, I am not going to predict further p/e expansion for the broader small-cap environment that I follow although, I remain confident of finding specific stocks that will undergo re-rating.
Small caps to come back into favour
MICHAEL GOLDBERG, Collin St Value Fund
The small cap index is essentially a proxy for the market's appetite for growth and a broad willingness to accept the risk associated with it. November saw the start of a rotation from small cap stocks into large caps triggered by a number of macro global events that created uncertainty and put a dent in investors' willingness to take risk. These included the British High Courts intervention in Brexit, increased global terror activity, OPEC's decision to cut production, the US elections, and the heightened sense of uncertainty and insecurity which all saw investors transition to 'safer' investments.
Our sense is that the pendulum of investor group-think has reached the point of maximum pessimism. A period of mean reversion and rotation back to small caps simply requires average economic growth and a little stability.
At present, the ASX top 20 is looking rather expensive. Investors, however, are prepared to pay up for what they perceive as a safe option. We expect to see small caps back in favour in the coming six to twelve months.
Stock fundamentals are the key
ROGER COLLISON, DMX Asset Management
We have learnt over the years that predicting market conditions is a precarious task, and that stock fundamentals will ultimately provide the best long-term guide to performance. Sentiment towards small caps over the past five months has certainly been impacted in part by the large number of companies that have failed to meet expectations and/or had significant operational issues.
When we look at a broad spectrum of ASX listed smaller companies we believe only a small portion are very well positioned to outperform long term by virtue of excellent management teams, robust business models, market tailwinds and low market understanding/expectations. This group of high-quality smaller companies represents less than 5% of the smaller companies' universe in our opinion.
The main condition necessary for a resumption of a general smaller companies' bull market is an increase in general market risk appetite, which could in part be driven by strong earnings growth from smaller companies. However, at a macro level, we note that a weakening AUD has until recently provided a multi-year tailwind for many smaller companies which have been growing internationally. A strengthening AUD will continue to place pressure on the earnings of smaller companies which rely upon offshore growth.
Looking forward, we believe the broader smaller companies market backdrop is likely to remain similar to the past few months since there are many smaller companies currently on high valuation multiples despite having largely unproven business models and uncertain earnings outlooks
Favourable outlook for small caps
RON SHAMGAR, TBF Small Cap Value Growth Fund
Our view is that in the last couple of years, a lot of capital has switched from the large cap stocks to smaller caps as investors chased growth. This has had the effect of significant multiple expansion on many small cap stocks, which resulted in the outperformance of the Small Ords Index.
The recent period of volatility, between November 2016 to February 2017, has culminated with several "market darling" small cap stocks that unfortunately either missed investor expectations or in some cases surprised the market with significant profit downgrades. New investors who came into the sector only recently, may have been spooked and this has resulted in savage selloffs in some stocks and more generally across the sector. Lumpy earnings profiles are not uncommon in the small cap sector, and therefore investors need to be selective and require patience.
We expect conditions to settle down now as some of the "hot money" has come out of the sector and valuations are more compelling compared to 6 months ago. We have always viewed the small-cap sector as a stock picker's market.
Companies that will deliver expected earnings growth over the next 12 months will see a significant re-rating in their share prices. We are already seeing this in March with our Fund up over +5% during the month. In our opinion the small cap sector continues to have a favourable outlook over its larger cap counterpart, as that's where superior growth businesses can be found.
---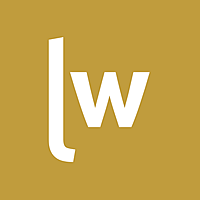 Livewire Exclusive brings you exclusive content from a wide range of leading fund managers and investment professionals.
Expertise