The single biggest opportunity in global markets
---
With developed countries' equity, bond and property indices all looking expensive, investors need to look further afield to find an asset class with significant growth potential. AMP Capital's new exchange traded managed fund, the Dynamic Markets Fund (Hedge Fund), ASX:DMKT, has about 65% of its capital allocated in growth assets, but there is one asset class that they believe is a stand out. Shane Oliver, Head of Investment Strategy tells Livewire: "The biggest upside is from assets that have had the worst time over the last year or two, and if I was to say any one asset I would say Chinese shares." The Shanghai Stock Exchange Index fell 50% between May 2015 and Feb 2016, and the market PE is now less than half that of the Australian market: "Once investors get confident that China is not about to fall over, this is where the big returns will be over the next eighteen months". In this video, Shane Oliver expands on this view, and touches on two other markets the fund is exposed to:
---

Follow AMP Capital's wires
---
---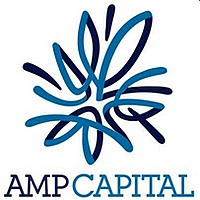 AMP Capital is one of the world's leading investment houses, with a 160-year pioneering heritage. Our enviable track record in real estate and infrastructure is coupled with deep expertise in fixed income, equities and multi-asset investments.
Expertise