The technological threat to the banks
---
The banks are facing a technological threat in many parts of their businesses. Ozforex, for example, is a new entrant in the FX area, offering consumers the ability to make foreign exchange transfers for half the fees that the banks charge. In the mortgage space, mortgage brokers are taking market share and increasingly providing their own mortgage products. Peer-to-peer lenders like Society One are emerging as credible alternatives to banks' personal loans. At some point online-only banks will become viable competitors. This will shine the light on the banks' cost structures, particularly those expensive branch networks.
---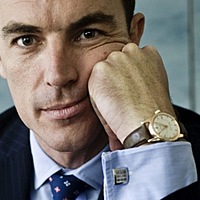 Global Co-Head of Listed Equities
IFM Investors
Neil is IFM Investors' Global Co-Head of Listed Equities, responsible for managing all aspects of the firm's active equities investment, advisory and management functions.
Expertise