The truth about 'buy low, sell high'
---
The notion of 'buy low, sell high' might seem obvious – and simple – enough but this oldest piece of investment advice is easier said than done. In fact, the opposite often happens to most investors: they tend to buy high and sell low. During the peak of the dotcom bubble, investors poured nearly US$500 billion into equity funds, even as markets became increasingly frothy. When the bubble burst, many of them panicked and pulled out at the bottom in 2002, prompting around US$30 billion of outflows. Those same investors missed out on the subsequent rebound as the Nasdaq surged 50% in 2003. The same happened during the GFC. Investors (both institutional and retail) fled the markets as global stocks plunged 40% between September 2008 when Lehman Brothers collapsed and March 2009 when equities hit their lowest levels. In short, investors often jump in and out of markets at the worst possible moment. Why do they fall into such behaviour traps? Read our report to find out.
---

Follow Paul Hennessy's wires
---
---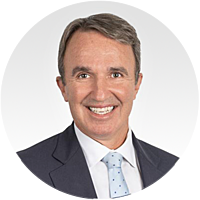 Managing Director, Capital Group - Australia
Capital Group
Paul Hennessy is managing director, Australia & New Zealand, at Capital Group. As a relationship manager, he is responsible for covering the institutional client base in Australia and New Zealand. He has 33 years of investment industry experience...
Expertise