The two Australian asset managers to watch according to Morgan Stanley
---
Welcome to Charts and Caffeine - Livewire's pre-market open news and analysis wrap. We'll get you across the overnight session and share our best insights to get you better set for the investing day ahead.
MARKETS WRAP
S&P 500: 3921.05 (-1.15%)
NASDAQ: 12,086.90 (-1.96%)
CBOE VIX: 24.69 (+5.69%)
FTSE 100: 7,306.28 (0%)
STOXX 50: 3,575.36 (-0.80%)
USD INDEX: 107.21 (+0.68%)
US 10YR: 2.799 (-0.73%)
GOLD: 1,715.50 (-0.21%)
WTI CRUDE: 95.59 (-1.16%)
CALENDAR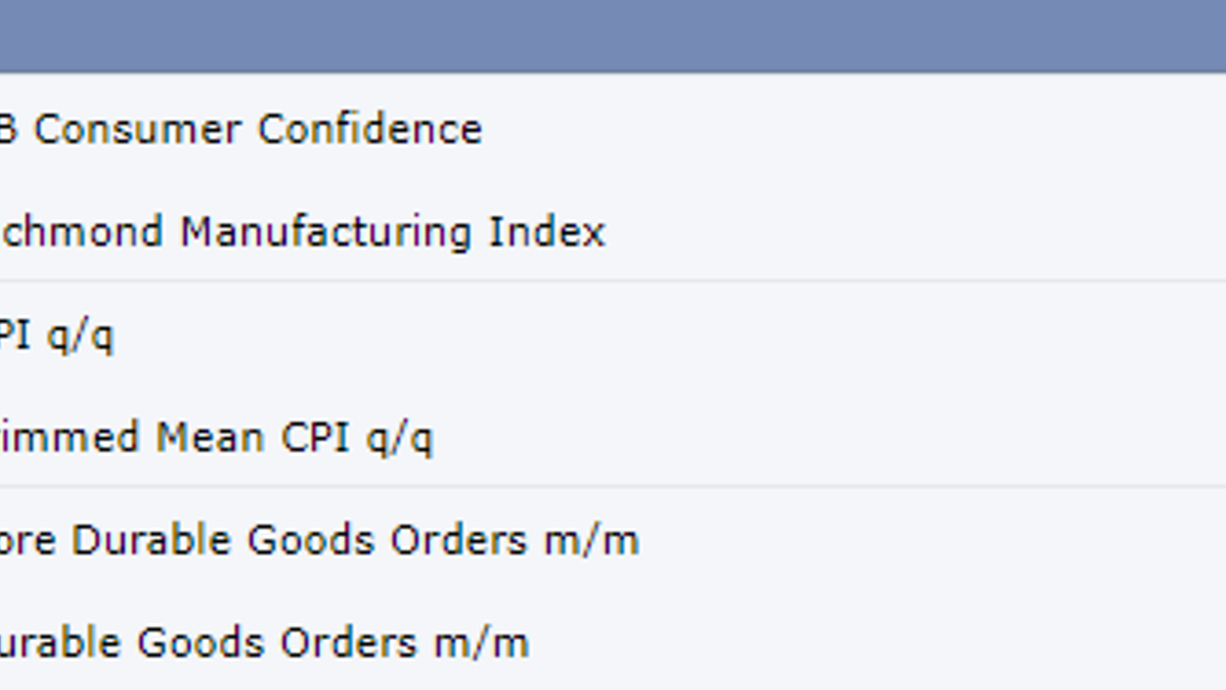 Stocks to watch
Australian asset managers have been expensive for nearly a decade compared to global peers, but now that valuations are dropping, are they worth a closer look? Morgan Stanley isn't convinced there's a lot to be positive about, noting that outflows have been a key reason for dropping forecasts on forward P/Es and price targets.
It says, "Investment performance has been improving across the group and there is less passive pressure in Australia than in the US, but growth options are limited across the group and we think a broad recovery to inflows is unlikely."
It still views a range of opportunities in the sector, with ESG offering the best growth option.
So, what does this translate to in terms of which stocks to watch?
Morgan Stanley has an overweight preference towards Perpetual (ASX: PPT), even though it is still considered expensive, for a range of reasons:
Broad ESG offering
Continued Corporate Trust FUA growth
Ongoing Private Wealth flows
Global distribution build-out (including active ETF channels)
On a broader financial sense, Morgan Stanley has an overweight preference to Macquarie Group (ASX: MQG) as it also allows investors access to alternative asset classes, another area that it views as offering key growth. Macquarie is noted to have structural growth options in renewables, infrastructure and private markets.
The chart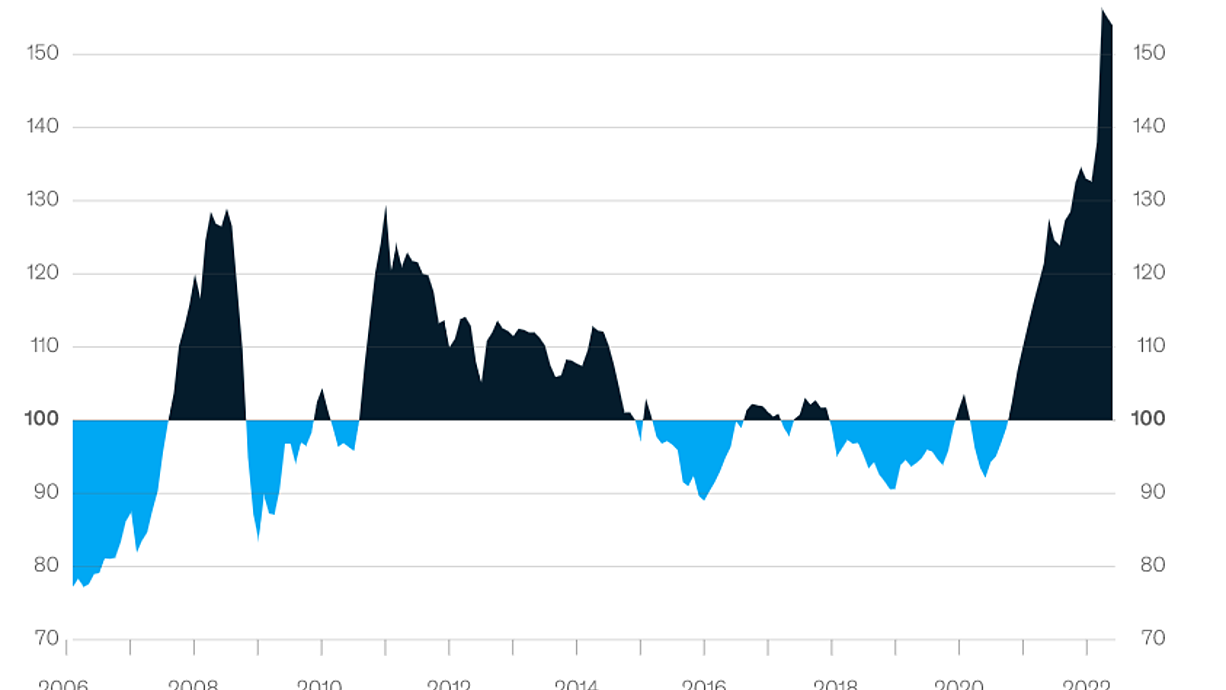 It's no secret that everyone has been feeling the pinch in the supermarket of late. Lettuce has replaced avocado as the new home deposit. The major grocery chains *finally* raised the price of milk. Even the humble potato is getting pricey.
Now we have a chart to prove the anecdotal pain – food prices are at their highest levels since the United Nations' Food & Agricultural Office started its index.
So what's the story?
The war in Ukraine is one factor. Just looking at oil prices and fertilisers, you have two costly areas making it more expensive to grow food.
Post-pandemic fallout in terms of the labour force shortages is still hitting agriculture - not to mention ongoing impact of lockdowns globally over the past two years, even as the economy opens up.
Locally, flooding in Australia has wiped out crops in parts of Queensland and NSW resulting in shortages.
It might be time to start digging out the old depression-era thrifty recipes to save some cash at the till.
The Stat
$104 trillion
The forecasted nominal value of the global economy by the end of 2022. Source: IMF
Best reads in business news
ANZ's takeover of Suncorp will reduce bank competition - but will that be enough to block it? 
The ANZ (ASX: ANZ) takeover of Suncorp Bank (ASX: SUN) would be the largest consolidation in Australian banking since 2008 – but it's not a done deal yet. Angel Zhong, Associate Professor of Finance, RMIT University explores the risk factors in this article.

What is inflation? Why is the CPI so high? And how is the RBA planning to bring it back down?
If you feel like all you ever hear about these days is inflation and you are over it, then this is not the article for you. If however, you'd like to understand what is going on, what levers the RBA can pull to manage it and what the risks are, this ABC news article is a great explainer piece.

Today's report was written by Sara Allen

GET THE WRAP
We're trying something new around here - a daily market preview with a fun twist. If you've enjoyed this edition, hit follow on my profile to know when I post new content and click the like button so we know what you enjoy reading.
If you have a chart and/or a stat that you would like to see featured in a future edition of the newsletter, drop us a note at content@livewiremarkets.com. 
---
Markets Wrap
Livewire Markets
Charts and Caffeine is Livewire's daily pre-market news and analysis wrap. Every day, Livewire's team of market journalists and editors get you across the overnight session and share their best insights to get you better set for the investing day...
Expertise