The yield hunt just got harder
---
The European Central Bank (ECB) has just started buying corporate bonds in Europe. This has lowered the yields of this target bond group, thereby pushing up bond prices. But what does it mean for A$ corporate bonds? These too will eventually feel the positive price impact of policy intervention and a global scramble for yield. Fortunately, A$ credit spreads are still one of the widest in the developed world – despite a relatively benign default outlook. Hence, there is still value in the A$ corporate bond sector – unlike other parts of the world.
---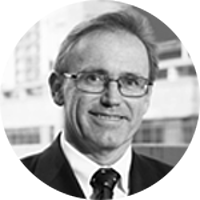 Spectrum Asset Management
Damien has around 25 years of experience in global credit markets. He has worked in Sydney, London, Hong Kong and Singapore. Much of Damien's experience was gained from working with Credit Suisse both in Singapore and Sydney where he was Head of ...
Expertise