Three buying opportunities for nimble investors
---
The Australian market has been weighed down by elevated valuations and a lack of earnings momentum, so investors need to think more tactically. Our team of Research Analysts has identified three buying opportunities for nimble investors ahead of the all-important August reporting season. 
6,200 – where to from here?
The outlook for the economy is to pick up in the near term and for the current 26-year expansion to continue for the next few years. But there are some questions over how much of the ongoing economic growth will flow through into share prices. We currently expect the S&P/ASX 200 index to finish the year around the current level but the outlook, particularly this late in a sustained business cycle, is becoming more vulnerable to various risks, notably higher cost capital and geopolitical risks.
Making the most of uncertainty
June can be a tricky period for Australian investors as company news flow dries up ahead of full year results and as portfolios are re-balanced ahead of the EOFY. However June often throws up opportunities in oversold names making it a great month for investors to get onto the front foot.
QBE Insurance Group (QBE)
QBE presents a trading opportunity leading into the upcoming result on the 16th of August. They have had a relatively incident-free 1H18 in terms of weather, and management have set reasonable baseline 1H18 expectations (in comparison to previous years).
Additionally, management have made it a priority to reduce the company's debt this half. Should management "beat" at the result, we expect the stock will likely re-rate to a price over $10 per share.
Link Administration (LNK)
LNK is trading towards the bottom of its IPO trading range, down 15% since the start of the year. In our view, the company has been oversold on the back of regulatory fears. LNK compares favourably with other diversified financials companies as they are the only one to have placed definitive numbers in the market with respect to the impact of regulatory changes.
Additionally, given the fact 70% of the company's earnings remain unaffected by regulatory impacts, we believe LNK stands above comparable companies. A quality business trading on 15x FY19F numbers. We are happy to buy LNK when it is offering double-digit growth.
CML Group (CGR)
Over April and May, CGR has confirmed the refinancing of its expensive bond facilities and that the recent TDF acquisition is performing well. We think CGR will outperform their initial FY19 guidance of A$19.5m EBITDA (Morgans forecast A$21.5m).
Management is conservative, but they will have the capacity to finance approximately $2bn in receivables that deliver approximately $55m in revenue and $27m in EBITDA. We expect CGR to earn approximately 5cps earnings per share in FY19 but see upside risk to this, so you are buying a well-managed industrial growth name on <12x FY19 PE and yield of approximately 5% fully franked.
We think a PE of 13-14x is more realistic given the strong operating leverage and growth profile. Note that CML group is also one of our high conviction stock picks this month.
Contributed to Livewire by the Morgans Research team. 
---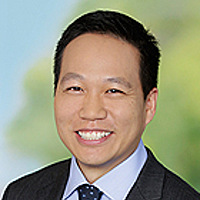 Analyst - Equity Strategy
Morgans Financial
Andrew is a member of the Morgans Investment Committee, and is responsible for equity strategy bulletins, high conviction stocks, model portfolios and other products focusing on key areas such as reporting season, factor analysis and short interest.
Expertise