Three reasons Baby Bunting is booming
---
Baby Bunting is a baby speciality goods retailer with a network of 50 stores across Australia. The company has a 12% share of the $2.4 billion of the domestic baby goods market, generating $300 million of sales last financial year. In this article, we highlight three reasons why Baby Bunting is booming, and why it is one of our top picks in the Australian small-cap retail sector.
1. Market Consolidation: Bye-bye baby retailers
During FY18 there was an unprecedented level of store closures in Australia's baby retail sector. Four of Baby Bunting's major competitors went into administration including Babies "R" Us and Baby Bounce. The collapse of these speciality retailers has left $138 million up for grabs - equivalent to almost half of Baby Bunting's annual turnover.
Given that its nearest competitor now has just three stores, Baby Bunting is in a unique position to benefit from the significant consolidation within its sector. We expect the company to capture approximately 30% of the sales from these defunct retailers where store catchments overlap.
2. Store roll-out: Baby Bunting is growing up
Baby Bunting intends to increase its store count from 50 to 80, with six new stores opening FY19. 
In December 2018, the company opened its first mall location at Chadstone, the biggest shopping centre in the Southern Hemisphere. Not only will Chadstone be a top performing store, it represents a new opportunity for Baby Bunting to branch out from its big-box, home-centre roots, to a premium retail offering in malls. 
The mall opportunity is not factored into its current store-roll out plan. Baby Bunting is one of the few retailers on the ASX with both a store roll-out story and a significant market share opportunity. 
We expect Baby Bunting to deliver up to 15% revenue CAGR over the next three years.
3. Scale benefits: The big kid on the block
The size and scale of Baby Buntings' store network and operations create a formidable barrier to entry. First-time parents wish to see, touch and receive advice on big-ticket items such as car seats and prams due to the emotional nature of the purchase. Suppliers are conscious that they need an in-store presence. 
Given Baby Bunting is the sole baby retailer with a footprint in 5 out of 6 states, it is crucial that a strong relationship with the retailer is nurtured by suppliers. Baby Bunting is therefore in the driver's seat when negotiating buying terms and product exclusivity deals. 
Its sheer size means it is also eligible for large volume discounts, which competitors with three or less stores cannot attain. As a result of its market dominance, Baby Bunting can offer competitive pricing and product differentiation, driving in-store traffic whilst expanding gross margins.
Conclusion: The Baby Bunting boom continues
Baby Bunting presents a rare opportunity to own a retailer that is growing sales and expanding margins. 
An unprecedented level of market consolidation in the Australian baby retail sector is allowing Baby Bunting to grow sales and profitability materially in a short space of time. 
Over the next few years, we expect Baby Bunting's earnings to double as it continues to benefit from market consolidation, revenue growth and improving scale benefits.
Never miss an update
Want to learn more about Firetrail Investments ? Hit the 'contact' button to get in touch with us or visit our website.
---

Follow James Miller's wires
---
---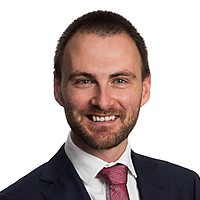 Portfolio Manager
Firetrail Investments
James is a Portfolio Manager for the Firetrail High Conviction Fund and the Firetrail Absolute Return Fund. His primary sector responsibilities are Transport, Gaming, Infrastructure and Contractors. 12+ years' experience investing in equity markets.
Expertise