An unexpected place to find income
---
It's been a turbulent year for the retail sector with the large dispersion between different parts of the market. Recently, we've seen a number of updates.
Australia's retail patterns over the last three months have been volatile. In March, as a consequence of 'panic buying', Australia had strong retail trade. This took a turn in April as retail sales fell by about 20%, then bounced back strongly at 16.3% in May. This is 5.3% higher than a year ago, which is surprising given that retail sales are up on what they were last year, pre COVID-19. This is predominantly due to the government stimulus measures that have come out – JobKeeper and JobSeeker. Many people are getting more income than they normally would. This means they're likely to spend more of their income, particularly those on lower incomes, and especially on discretionary items. This has been a positive for retail sales.
Comparatively, Australia has outperformed China and the US in retail sales. The US didn't seem to have as much panic buying in March, but their retail sales did fall off in April and then haven't bounced back as strongly in May. That demonstrates that COVID is still having a much bigger impact over there than it is here. Similarly, China fell away and has been unable to bounce back. They haven't seen too much recovery in their retail sales and overall economy.
Source: Macquarie Macro Strategy
In observing the Australian retail sales, food and liquor rose strongly in March. It fell back in April, and then has risen again in May. You can see the impact of people eating from home and going out less than they were pre-COVID.
The other retail trade category fell away dramatically in April, but bounced back in May. It's now back to pre-COVID levels. Household goods were 30% higher year on year. This is due to people using their discretionary spend there rather than spending it on travel and restaurants. Australians are buying more household goods, as they're spending more time at home. This is helping Australian retail stocks.
As for hospitality, a sector that has been hit hard by COVID-19, sales have fallen quite strongly and haven't bounced back substantially in May. The virus put a lot of pressure on these businesses, and they are still well below the levels from this time last year.
However, the stock market is usually not impacted by small businesses, so there aren't many large stocks that have been affected. Coca Cola is an exception to this, given their fall of 55% in April and lack of performance in May. That stock is under pressure.
Yet, Australian retailers are doing very well in the current market environment. JB HI-FI, Harvey Norman, Bunnings and Officeworks (which are both part of Wesfarmers), Adairs, and Nick Scali all have sales numbers 20% higher than last year. This is an incredible result, particularly in a subdued environment. JB HI-FI, Harvey Norman and Officeworks are doing well due to the working from home trend. Consumers are spending more on improving their home, given they are spending so much time there, which benefits Bunnings, Adairs and Nick Scali. The Plato Income Fund holds JB HI-FI, Harvey Norman, Wesfarmers, and Adairs.
It's not all good news however; dividend traps are rearing their head. Different stocks are being impacted by the social distancing measures, with reduced travel, not going out to shopping centres as much. Companies including Sydney Airport, Scentre Group and Vicinty have all announced that they won't be paying a distribution in their upcoming period. It is crucial during this period for investors not just to screen on historical dividend yield - all of which these three stocks look very good on - but look forward. Without a vaccine, the prospects for these companies must be considered.
Want to learn more about income?
Plato Investment Management is an Australian owned boutique equities fund manager specialising in maximising retirement income for pension phase investors and SMSFs. To find out more click contact below.
---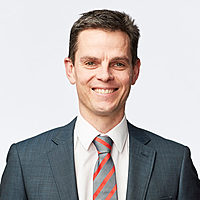 Senior Portfolio Manager
Plato Investment Management
Peter is a Senior Portfolio Manager and manages the Plato Australian Shares Income Fund. He is a founder of Plato and has 15 years investment experience. Peter received 1st Class Honours and a PhD from UNSW.
Expertise