Two small cap ideas for the long-term
---
This week's guest on The Rules of Investing is Alex Milton, the Principal and Co-portfolio Manager at NovaPort Capital, a small cap and microcap fund manager with an impressive list of awards.
Something that stands out is NovaPort's ability to look past labels like 'growth' or 'value' and focus purely on the expected return of a business, with high PE stocks sitting next to value stocks in the portfolio. In this podcast, we discuss the October market selloff, the attributes of a great investment, and two small caps that Alex would be comfortable holding if the market were to shut for 5 years.
Tune in for the latest episode of the Rules of Investing.
Content discussed:
The history (and future) of inflation ...
Time Stamps:
2:25 – What you'd expect to see from Novaport when the markets are coming down
3:55 – Are the ingredients for a downturn out there?
6:40 – What was it like to invest in Australian shares in the early 90s?
9:59 – The mood amongst investors during the 90s recession
11:40 – A time when Alex has made an investment mistake and what he's learned from it
13:48 – What does a great investment opportunity look like?
17:27 – Some of the characteristics of a good investment
18:42 – Strategies to build conviction in an idea
23:35 – Questions that Alex likes to ask companies' management to generate valuable insights
26:48 - A current stock that looks compelling and how he's built conviction on it
31:14 – Alex shares a recent piece of research that was particularly impressive
34:39 – A lesson for his younger self
36:32 – Which company he'd own if the market was to close for 5 years
More about Novaport
NovaPort Capital is a boutique Australian equities investment manager specialising in small and microcap ASX-listed companies. Find out more here.
---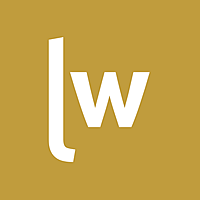 Livewire Exclusive brings you exclusive content from a wide range of leading fund managers and investment professionals.
Expertise