Under the hood with IMDEX
---
We like small companies with strong growth potential and IMDEX Limited (ASX:IMD) has grown substantially with a market cap over $610 million and sales in 102 countries across the world. Founded in 1980 and listed on the ASX in 1987, IMDEX has established a dominant market position within its niche industry segment with solid leverage to gold exploration and development activity. A key attraction for us is the strong IP within the business.

In the Montgomery Small Caps Management Video Series, I talk with companies we own in the fund to help investors get under the hood. In our first video, we welcome Paul House, the recently announced Chief Executive Officer.

In this video, you will learn about the business model, how IMDEX navigates the cyclical nature of mining, and the scale of the opportunity looking at the addressable market.
As a global mining-tech company, with a strong management team, an attractive product suite, high returns, and a net cash position, IMDEX could be set for a significant step-up in earnings growth. 
"We've got a network that's 500 people strong now, spread across the globe, and we operate everywhere where there's mining activity around the world. IMDEX has solutions across the entire mining value chain, everyone right from exploration right through to extraction. We place technology leadership as the number one differentiator or priority within our business." Paul House
---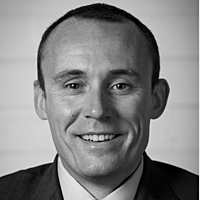 Portfolio Manager
Montgomery
Gary is the Portfolio Manager of the Montgomery Small Companies Fund – a small-cap Australian equity fund investing in 30 to 50 high quality, undervalued small and emerging companies with strong growth potential. The fund invests outside the ASX100.
Expertise