Uranium: Is this a breakout?
---
Interest is building in uranium, and in this wire, Greg Peel discusses the third highest monthly volume on record, spot prices up 14% year on year, and uncertainties on both sides of the market.
Record month, with utilities buying
Uranium spot market activity increased considerably in May, industry consultant TradeTech reports. A total of 36 transactions representing 7.4mlbs U3O8 equivalent marks the third highest monthly volume on record and more than double the prior monthly average in 2018.
Utilities featured among the buyers, as did producers buying to fullfil delivery contracts, but the bottom line is 75% of May's volume was attributable to traders and speculators on the buy-side.
TradeTech's spot price indicator closed the month at US$22.70/lb, 8.1% above the end-April price of US$21.00/lb and almost 14% above May 2017's US$19.95/lb.
The month ended on Thursday, and on Friday a further increase saw TradeTech's weekly spot price indicator rise to US$23.00/lb, up US15c on the prior week.
The market remains beset with an inventory overhang but growing uncertainty on various fronts has encouraged buyers to chip away at the excess.
The temporary suspension of US Department of Energy stockpile sales is both a positive driver of prices and a source of uncertainty as it is unclear how long "temporary" will last and whether further extensions are imminent.
US trade laws are proving a persistently fluid proposition as the world attempts to figure out whether Donald Trump is simply applying Art of the Deal tactics to force concessions with trading partners or whether tariffs, under the justification of "national security", are here to stay.
Speculators, Not End Users
Producers continue to cut back supply in the face of uneconomical prices while the world's largest nuclear power industry, America's, is threatening significant shutdowns in the face of non-competitive generation prices.
The speculators are betting on the assumption something has to give and it is unlikely to result in lower global uranium prices. Yet this is not the first time in recent years the spot price has shown encouraging signs of breaking away from an apparent floor price of US$20/lb, only to slide back down again as the real end-users fail to come to the party.
To that end, TradeTech notes the term uranium market was decidedly less active in May than the spot market. Three transactions totalling less than 1mlbs is barely worth reporting.
Nonetheless, Trade Tech's monthly mid-term price indicator has risen US$1.00 to US$26.50/lb, while the long-term indicator remains at US$28.00/lb.
For US utilities, the outcome of the pending section 232 decision (national security) with regard imported uranium is discouraging term delivery commitments. If the petition is approved, US utilities will be forced to buy 25% (or some proportion) of their uranium from local producers and that will mean a higher net price. Yet reactors are already non-commercial amidst an abundance of cheap US gas even at the "cheap" prices being paid for foreign uranium imports.
The US government is keen to maintain a nuclear power industry to ensure a diversified energy for the sake of – you guessed it – national security. If you ask to get out of flying more missions on the grounds of insanity you can't possibly be insane.
You can read our thoughts on the market from last week here: (VIEW LINK)
FNArena offers independent and unbiased market insights and analysis for self-managing investors. Our service can be trialed for two weeks at (VIEW LINK)
---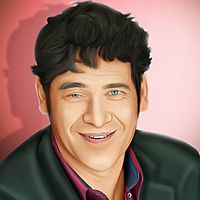 FNArena is a supplier of financial, business and economic news, analysis and data services.
Expertise