US Fed Unlikely To Raise Rates in June... | ASX under pressure as GSJB Were "Speculates"... | Iron Ore - Back To Reality.. |
---
Good morning, So..… yesterday wasn't a great day…. Actually, the 110 point fall by the ASX, marked it as the "worst day on the ASX of the year"……. Not something that we should be proud of, right? Driving to Geelong last night to present at our friend's Geelong Financial Group event, I started to ponder…. So why the large fall? Because of a note from Goldman Sachs JB Were stating that Australia "could" lose its AAA rating… something that we've held since 1989…. Sure, this is all speculation, however, leading into next month's federal budget, we do expect volatility………. What still amazes me is the recent weakness of the USD…… Sure, the macro-economic data of late has been extremely poor and yes, the US fed won't raise interest rates anytime soon, however, the recent rise in the AUD isn't justified… AUD/USD - Chart (below) Commodities were mixed with Crude oil up strongly to $58.53/barrel, Gold down $9.00/oz to $1,204. and iron ore, down around 4.8%... The SPI is pointing to 43 point fall this morning.
---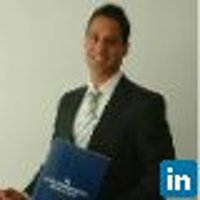 Executive Director
Peak Asset Management
Prior to founding PEAK Asset Management, Niv headed up HC Securities, spent three years growing Halifax Investments capital markets division and also worked on the wholesale desk at Macquarie Bank, servicing a wide range of institutional,...
Expertise
No areas of expertise