Vicinity Centres board embarks on share buy-back
---
Shares in retail real estate investment trust (REIT), Vicinity Centres (ASX:VCX), rallied in July, supported by an upward revaluation of its property portfolio and the announcement of a share buy-back.
Taking these in turn, the revaluations are part of the typical balance date assessment for REITs, with Vicinty Centres revaluing 34 of its core 74 directly owned retail properties. These measures increased the net tangible assets for Vicinty Centres by $853m or 6% across the portfolio.
Further, the board has elected to embark on an on-market share buy-back for up to 5% of Vicinty Centres' listed stock.
Having recently bought into Vicinty Centres as the shares fell in value, it was pleasing to see that the Vicinty Centres' board shared our view as to the value on offer. (VIEW LINK)
---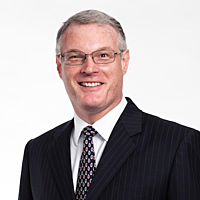 Head of Australian Equities
Ralton Asset Management Limited
Andrew has been with Ralton since its inception in 2006 and leads the investment management of Ralton's managed accounts. He brings over 25 years of funds management and investment banking experience having held senior positions with major...
Expertise
No areas of expertise