We're not out of the COVID (or inflation) woods yet, says Jamieson
---
Sustained inflation will remain elusive and the recent uptick is transitory rather than part of a longer-term shift, says Jamieson Coote Bonds' Charlie Jamieson.
Speaking as Victorian populations struggled under a snap lockdown to curtail new COVID outbreaks, he notes the important contribution the state makes to Australia's GDP, comprising almost 25% of the total.
"These are material numbers in the fractional science of economics and will have a heavily distorted impact on Australian numbers coming forward," Jamieson says.
In global markets, he highlighted US inflation which was at 4.25% in April, as shown in the latest data released in May.
"It's interesting to think through some of those transient statistics, with 60% of that number coming down to five inputs: used car prices; rental car prices; lodging / hotels; airfares; takeaway food.
In the following video, Jamieson details why his team remains bearish on inflation and explains what this means for investors over the rest of 2021 and into 2022.
Note this video was filmed prior to last night's CPI print.
Edited transcript
Hi, I'm Charlie Jamieson, chief investment officer at Jamieson Coote Bonds, and this is a review of markets in May, 2021. Broadly over the course of May, bond markets continued to grind forward, generating nice positive returns in spite of still really robust economic recovery data, particularly in the Northern hemisphere. Where, as summer is beginning, life is starting to really return towards normal after pretty ordinary COVID episodes throughout the winter. Sadly, here in Australia and here in Victoria, we're back in lockdown. And I think we're going to have a lot of this throughout the winter because the virus is perfect, and winter is its time seemingly to shine, and it's a very, very difficult thing to control.
Importantly, as we think about this lockdown, we don't know the duration of it at this point, but there are some differences here. There is no JobKeeper support, and the lockdown started on the 27th day of a 31-day month. So already for those that are trying to prove if there was to be JobKeeper support on the previous proof mechanisms of a 30% reduction in revenue, they're never going to qualify for the month of May. So we think that that's worth thinking through. Clearly this impact, Victoria is 24% of Australia's GDP. In the first week of lockdown, consumption fell 47%. These are material, material numbers in the fractional science of economics, and they will have obviously a heavily distorted impact on Australian numbers coming forward. And clearly we're going to get more volatility in those numbers, let's hope the lockdown doesn't last too long.
RBA's deputy, Guy Debelle did say that they are expecting some rolling lockdowns in their own forecasts, but he does believe this one can be more extended in nature, which is not a great thing to hear. So we've got to expect that this can have some kind of rolling impact throughout the winter. It's our hope that they're short and sharp lockdowns if they're to occur, rather than one continuous lockdown, which obviously would start to really drag on economic activity again.
The major market story throughout the month of May in global markets was certainly US inflation. We released our US inflation paper, Over the Inflation Hill, saying that this is going to be a period of really high headline inflation, and we certainly didn't fail to call that. We got almost a four and a quarter percent headline number in May, which was the April data, remembering that that was a big change in base effect from April, 2020, when we had negative oil prices as a result of the global lockdown. So we do expect inflation to peak fairly shortly, but it's interesting just to think through some of those transient factors. 60% of that number came down to five inputs, and only five.
And they are used car prices, that's pretty rational, people not wanting to get back on public transport. We don't believe that's sustainable on an ongoing basis, otherwise your dump could be worth a fortune in time, but it's just not sustainable, I think we can all agree on that. Rental car prices. Well, that's fair enough, people are starting to travel again. Lodging and airfares, that makes sense, and takeaway food. So five components making up 60% of that push in inflation. Now remember, to have inflation, it needs to be sustained price rises, consistent price rises. We think these are transitory, we think they're one-offs, and more intertwined with the reopening of Northern hemisphere, particularly the US economy, where people are desperately wanting to travel after being locked down and being curtailed for much of the winter episode.
We do expect, however, that there are bottlenecks in inflation that will continue to occur as a result of all of the changes in supply chain management. The blockage of the Suez Canal, a lot of shipping containers being caught in the wrong geographies, these will take a little bit of time to clear, but again, we do believe that they will clear. We had really similar episodes after the GFC, and it took four to six months to really work its way through. So you will continue to hear about inflation, no doubt, it will be elevated again in this reporting month of June, which will be May inflation that we'll hear about. But we do believe that this is the crest of the inflation hill, and it should start to fall away fairly quickly from here.
But the markets are really searching around for, what does trend inflation look like after this base effect period, some of these transitory factors, which are some one-off price increases, what does it look like to trend? And the bond market is starting to grind forward. I think it's starting to believe the trend is very similar to what trend used to be. So we'll continue to watch for market performance, but it's just starting to grind. Those yields are coming down, and it's really looking through a lot of this noise which we're getting at the moment. And clearly the 24 hour, seven day a week news feed is gagging for this inflation narrative, it's all we hear. But we do believe it's more reflation than inflation, and it should moderate and fall away over the next few months. Thank you very much.
Strengthen your portfolio with global high-grade bonds
In times of uncertainty, adding high-grade bonds to your portfolio can provide much-needed stability, liquidity and diversification. Find out more here.
........
Livewire gives readers access to information and educational content provided by financial services professionals and companies ("Livewire Contributors"). Livewire does not operate under an Australian financial services licence and relies on the exemption available under section 911A(2)(eb) of the Corporations Act 2001 (Cth) in respect of any advice given. Any advice on this site is general in nature and does not take into consideration your objectives, financial situation or needs. Before making a decision please consider these and any relevant Product Disclosure Statement. Livewire has commercial relationships with some Livewire Contributors.
---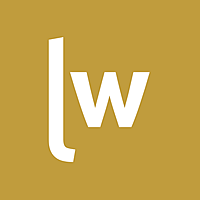 Livewire Exclusive brings you exclusive content from a wide range of leading fund managers and investment professionals.
Expertise