Webinar: Building a diversified income strategy
---
Welcome to today's webinar, where two wealth managers will explain how they go about building a diversified income strategy. The recent interest rate cuts from the Reserve Bank of Australia have put more pressure on investors who are reliant on regular income to sustain their livelihoods. 
Generating a sustainable source of income is one of the most common problems facing Livewire readers and I hope that today's webinar provides some useful guidance on this topic.
The webinar will start a 10:45am, to tune in simply click on the player at the bottom of this page.
Submit questions
There are two ways to submit questions
Leave a comment in the comments box at the bottom of this post
Send an email to team@livewiremarkets.com
---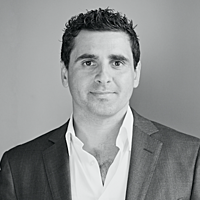 Co Founder
Livewire Markets
Livewire is Australia's #1 website for expert investment analysis. We work with leading investment professionals to deliver curated content that helps investors make confident and informed decisions. Safe investing and thanks for reading Livewire.
Expertise