Western Australia has been world's voted the world's sixth-best mining jurisdiction, according to the annual Fraser Institute survey
---
Western Australia has been world's voted the world's sixth-best mining jurisdiction, according to the annual Fraser Institute survey. Western Australia emerged as the top-rated jurisdiction for investment attractiveness this year with a score of 85.3 in the overall Investment Attractiveness Index - a combination of the best practices mineral potential index and the PPI. This compared with the fourth-place ranking last year when it scored 78.
---

Follow Gavin Wendt's wires
---
---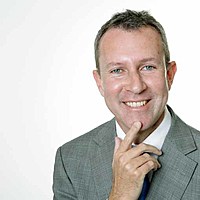 Founding Director
MineLife
Gavin has been a senior resources analyst following the mining and energy sectors for the past 25 years, working with Intersuisse and Fat Prophets. He is also the Executive Director, Mining & Metals with Independent Investment Research (IIR).
Expertise