What's changing, where it's going and how you should play it
---
Jonathan Shapiro from the Australian Financial Review interviews Brett Gillespie from Ellertson Capital. In the first of Livewire's Masters Series videos you'll gain a deep understanding of two different scenarios facing global markets right now. Brett identifies the catalysts for a market sell-off and the indicators you need to watch.
Discussion points:
Just how high could the US 10-year bond yields go?
What are the most important data points to watch in Australia and the US?
Can inflation exist on the internet? 
Has inflation permanently disappeared?
Why US unemployment could hit 3.2% and why it matters
Will central bankers continue to support markets as they have in recent years?
The removal of $200 billion per month of bond-buying by central banks
The curious case of Australian unemployment and why it remains stubbornly high
What does all this mean for equity investors?
CPD Points Available 
Earn 1.75 CPD points by watching all three videos from the Livewire Masters Series. Email team@livewiremarkets once you have completed the videos in order to get your certificate.
---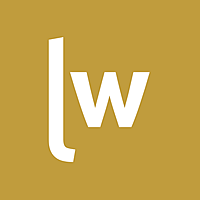 Livewire Exclusive brings you exclusive content from a wide range of leading fund managers and investment professionals.
Expertise