On Thursday, Sydney time, I had a whirlwind interview with Harry Dent, former uber-bull on Wall Street who nowadays predicts the crash of all crashes, while at the same time offering investors post-crash optimism.
He's known as the modern day perma-bear, so when I was offered the opportunity to interview Harry Dent I thought: let's do this. Let's see what you've got, Harry!

What we got is a high-energy, full-velocity whirlwind history of financial bubbles, from the 1600s until today, with a rare pause in between. This guy has no "off" button!
He thumbs the table, gesticulates wildly, imitates a morose drug addict, then stares into the camera with all-fired up beaming laser eyes, raising his voice, declaring solemnly: if my predictions don't come out in the next three years, I am quitting my career!
His prediction, by the way, is nothing to be sniffed at: the biggest crash humanity has ever seen. More savage than the 1930s or the GFC. There will be very few places to hide for investors.
Dent's premise is based upon the fact that demographic trends usurp everything else and all cycles move through four stages, and right now we have entered "winter".
The sole reason this is not being reflected in asset prices, most prominently US equities, is because of massive money printing by the Federal Reserve and other central banks.
This policy, enacted "by accident" following the collapse of Lehman Bros in late 2008, won't prove sustainable and is only postponing the inevitable, Dent believes.
Though, when prodded with the right questions, he's willing to concede a second scenario outcome is possible, but Dent suspects not many are going to like that outcome either.
Dent is not universally uber-bearish, offering once this 11-year old financial asset bubble starts deflating, opportunities will be plenty, and he's sharing his strategy for the onslaught ahead – meanwhile marketing his new Dent Sector Fund.
Deflation, not inflation remains the dominating theme, he explains, while referencing Alan Greenspan, Ray Dalio, Peter Schiff and Mark Bouris.
Quote of the day: Facebook is the new Darth Vader.
Dent's promise: once the dust settles, Australia will be among five countries to stand-out in the post-crash recovery bull market.
Final tune: The future is uncertain; the end is always near. Thanks Jim Morrison and the Doors, and to you, Harry Dent.
You can watch the full discussion by clicking on the player below.
FNArena offers impartial views and analysis on financial markets, plus proprietary tools for self-researching investors. The service can be trialed at (VIEW LINK)
---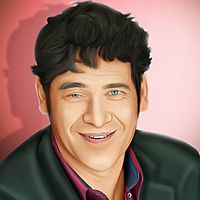 FNArena is a supplier of financial, business and economic news, analysis and data services.
Expertise