When should investors cut off their arms?
---
Imagine you're hanging 20 metres above the ground, your arm wedged between rocks on a cliff face. After seven days, your situation worsening with every daybreak, what do you think you would do? Aron Ralston took matters into his own hands. With his water running out and no sign of help, he hacked off his arm with a knife and abseiled down the cliff face to safety. That's just one reason why I prefer investing to mountaineering, although Ralston's story is especially pertinent for Slater & Gordon (ASX:SGH) shareholders currently sitting on a 96% loss over the past year. This time last year the company's shares were trading for $7.15. Yesterday, they closed at 27 cents. Slater & Gordon's stock would need to rise 27-fold to recover from a loss like that. That's what the scientists might call a low probability event... Read full article here: (VIEW LINK)
---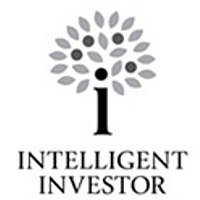 Independent Financial Research
Intelligent Investor is an independent financial research service with a 14-year history of beating the market. Our value investing approach empowers Australians to make more informed decisions to build their long-term wealth. We off structural...
Expertise
No areas of expertise