When the US starts raising rates what usually happens?
---
With a 180 point (1.0%) fall on the Dow last night it is likely our local market was accurately pre-empting some weakness in the US. Since Friday's very strong employment confirmed the strength of the US economy the financial press have been full ahead on a US rate rise for December. What's important is to consider the likely ramifications for markets if / as we enter a new interest rate cycle in the US. Logically the $US should strengthen when the Fed raises interest rates, potentially hindering the US economy going forward and depressing commodity prices further… Interestingly, of the previous 11 times the Fed has gone from neutral to tightening the $US has rallied only twice and this was when inflation was a major issue, unlike today. Thus of the 82% of the time that the $US actually fell the average was approx. 7%; when it occurred with a yield curve like today's it was closer to a 10% decline! What does this mean for stocks over coming year?:(VIEW LINK)
---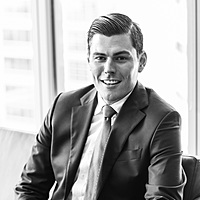 Market Matters is an online investment and share trading advisory service designed for those that want to take their wealth further. We specialise in advice for active share market investors, including those new to the markets or those with a Self...
Expertise
No areas of expertise